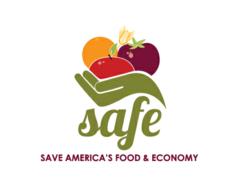 We need Congress to act now to protect our farms and find a way out of this crisis.
Washington, DC (PRWEB) October 27, 2011
Save America's Food and Economy, otherwise known as SAFE, today announced the launch of "SPEAK UP FOR AMERICA'S FOOD DAY" on Thursday, October 27th.
On SPEAK UP FOR AMERICA'S FOOD DAY coalition members will urge Congress to act to consider and pass a market-based solution addressing the growing farm labor crisis plaguing American farms. The effort will be highlighted by press conferences and media tours in California, Florida and Virginia with a mass mobilization of supporters converging on Capitol Hill by phone, email, social media platforms and other electronic communications.
SAFE strongly objected to the recent passage of Rep. Lamar Smith's (R-TX) "Legal Workforce Act" or H.R. 2885 by the House Judiciary Committee because it lacked a sensible provision for ensuring a stable, reliable, and legal agricultural workforce. The bill mandates E-Verify compliance by all businesses and may soon be considered by the full House for a vote. SAFE argues that Congress should focus on a market-based solutions tailored for the American agricultural industry that ensures farms have the labor they need to harvest critical crops.
"We need Congress to act now to protect our farms and find a way out of this crisis," said Red Bryan, co-owner of California Giant Berry Farms. "Our farms have already lost billions of dollars worth of crop due to a lack of skilled workers. Any legislation moving through Congress must address this problem or we'll risk losing the ability to grow and produce our own food."
Launched in August, SAFE has drawn tremendous support and increased media coverage surrounding its mission to protect America's farms. Pressure from SAFE has persuaded many lawmakers to take another look at the issue and consider modifying E-Verify with market-based solutions accommodating the special needs of the agricultural industry. Rigid immigration enforcement laws passed in states like Georgia and Alabama are costing the agriculture industry hundreds of millions in lost crops. If farms are forced to shut down due to lost labor and revenue, SAFE fears this will not only harm local communities and put further strain on a weak economy, but it will also force America to outsource its food production to other countries.
SAFE leaders point to H.R.2895, legislation introduced by Rep. Dan Lungren (R-CA), which would establish a Department of Agriculture-run program coordinating placement of legally authorized temporary farm workers, as a step in the right direction and worth further consideration by the House. The coalition was also encouraged by Sen. Dianne Feinstein's (D-CA) recently restated commitment to pursue a new "blue card" program that could immediately meet the needs of farms faced with serious workforce shortages.
More information on SAFE's "SPEAK UP FOR AMERICA'S FOOD DAY" can be found on its website (http://www.saveamericasfood.org) and very active social media platforms.
###