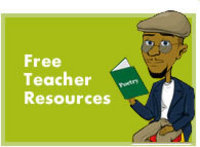 We are excited to help encourage creativity in all students. This art contest is a way for students to shine and be recognized on our website.
Fort Lauderdale, FL (PRWEB) February 23, 2010
Learning Today, Inc., a Florida-based math and reading software publisher, announces a new art contest on their Mangomon (http://www.mangomon.com) website, which provides high-interest, low-level online curriculum and resources for exceptional students.
MangoMon.com's math and reading software is currently being used by special education and special needs (ESE) students, including those with ADD/ADHD, autism spectrum disorder (ASD), reading difficulties, and other learning disabilities. The learning program has been used by thousands of special education students and teachers.
The Art Contest was designed as a way to let students express their ideas through art while enhancing creativity. The contest is open to any student in grades 6th – adult, and any original artwork can be submitted for a chance to win some great prizes.
The contest is free to enter, and entries may be submitted by teachers, parents, or the students themselves. Each contest entry must include the contestant's name, age, grade level, school, email address, and the subject "Art Contest" emailed to contest (at) learningtoday (dot) com.
The winners will be judged by the staff at Learning Today. There will be three winners chosen each quarter, starting March 26, 2010. All winners will have their artwork displayed on the home page of MangoMon.com and will receive a prize.
First place winners will receive a $50 Visa gift card. Second place winners will receive a $25 Visa gift card. Third place winners will receive a $10 iTunes gift card.
For more details, please visit: http://www.mangomon.com/art-contest/
About Learning Today, Inc. :
Learning Today, Inc. provides schools, school districts, and extended-day learning centers with web-based math and reading curriculum that supports instruction and targeted intervention. Learning Today's math and reading software includes tools that help administrators and teachers seamlessly provide assessment, differentiated instruction and reporting.
The online program recently won Best Educational Software awards for its reading and math curriculum as well as for the classroom management application.
###