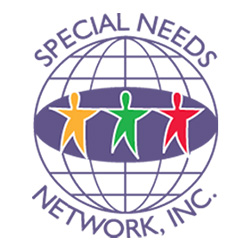 We have been focused on equality for special needs children for some time and this package will help advance that goal by bringing about equitable spending in autism services for children of all races
Los Angeles, CA (PRWEB) April 16, 2013
Special Needs Network (SNN), a California-based autism advocacy organization, is sponsoring a legislative package authored by Senate President pro tempore Darrel Steinberg, Senator Curren Price and other key California senators. Special Needs Network and other advocacy organizations have co-sponsored this legislative package which will improve the lives of families impacted by autism and related developmental disabilities. Special Needs Network is leading a coalition of organizations including the Alliance of California Autism Organizations, Center for Autism and Related Disorders, the Autism Health Insurance Project, Autism Society of San Francisco and Autism Speaks, and hundreds of families traveling to Sacramento on April 17 to rally at the state capitol in support of this legislative package. This package is being announced in April as part of Autism Awareness Month.
"As the author of these bills, I look forward to joining the numerous families, advocates and autism heroes to overcome the challenges of autism," said Senator Darrell Steinberg in a statement. "All children in California should receive the appropriate early evaluation and intensive intervention for autism and other developmental disabilities in order to achieve their full potential and all of their dreams."
"I am going to be there leading the way in this important fight for the future and welfare of California's children and families."
The legislative package increases access to care for the underserved, extends private insurance coverage of autism therapies and creates stronger accountability for reporting by state-run departments involved with serving the autism community.
"Currently the access to care and services is inadequate in underserved communities," says Areva Martin, Esq., a mother of an autistic child and president of SNN. "Given that autism spectrum disorders are now more common than childhood cancer, juvenile diabetes, and pediatric AIDS combined, it is important that parents and caretakers are able to afford and secure vital services and therapies for their special needs children."
Kristen Jacobsen, president of the Alliance also adds, "There is nothing more precious than our children and any service that provides care to them should be equitable and accessible to all communities."
The main theme of the legislative package is to address issues of equity and diversity in the delivery of services to children with autism. The legislation is based on 19 recommendations from the Taskforce on Equity & Diversity for Regional Center Autism Services which spent over a year studying the disparity of services and spending in California.
"We have been focused on equality for special needs children for some time and this package will help advance that goal by bringing about equitable spending in autism services for children of all races," says Martin, also a co-chair of the Taskforce.
With these reforms, regional centers will be required to include within their annual performance report a cultural and linguistic competence plan that will improve the center's cultural and linguistic competence through strategies, population and service assessments, staff trainings among other areas. The new laws will require DDS to provide quarterly updates regarding their progress in meeting the needs of under-served communities. New transparency measures will require that the data and reports be posted annually on the regional centers' websites.
Data compiled in the reports will be used to improve issues of equity and diversity in regional center spending through recommendations based on one or more performance outcome measures.
To learn more about the 2013-2014 Autism Legislative Package and to join these families and advocates at the rally, please visit http://www.specialneedsnetwork.org.
Areva Martin, Esq.
Areva Martin, Esq. is a mother of an autistic son, multi-award-winning Harvard-trained attorney, author, on-air legal expert, and nationally recognized autism, disability and child's rights advocate. She is the co-founder and president of Special Needs Network, California's leading grassroots autism advocacy organization, as well as managing partner of the LA-based law firm, Martin & Martin, LLP where she practices special education, labor and employment, and disability discrimination. To learn more about Areva, visit http://www.arevamartin.com.
About Special Needs Network
Special Needs Network is a Los Angeles-based nonprofit organization established to help families faced with autism and other developmental disabilities. The organization focuses on raising public awareness, impacting public policy, increasing education and access to resources for families, children and adults. To learn more, visit http://www.specialneedsnetwork.org.