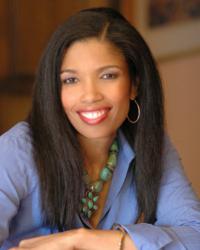 This program shines a spotlight on those who go above and beyond to positively impact communities, but are often not recognized for what they do
Los Angeles, CA (PRWEB) June 20, 2013
On June 19, during a special reception at The Grammy Museum in Los Angeles, Areva Martin, president and co-founder of Special Needs Network, will be honored by Ford Motor Company for her significant contribution to children and families in South Los Angeles. Martin will receive a Ford Freedom Unsung Award recognizing her for her work helping children and families living with special needs and other disabilities. The Unsung Award salutes individuals and organizations that have made a positive impact within their community and inspire others.
"This program shines a spotlight on those who go above and beyond to positively impact communities, but are often not recognized for what they do," said Pamela Alexander, director of community development, Ford Motor Company Fund, the philanthropic arm of Ford Motor Company that oversees the nomination and selection process for the awards. "Whether it is a mother who tutors children, a brother who sacrificed years serving his country, a neighbor who leads a nonprofit organization or a father who has dedicated his life to serving the homeless, unsung heroes surround us every day and look for nothing in return."
Martin is being recognized for her advocacy surrounding autism and her commitment to children, families and adult with special needs. Since 2007, Martin has been instrumental in changing legislation to better meet the needs of special needs children and raised millions of dollars to address issues of disparities on behalf of minority communities.
Ford is bringing its national program to Southern California as part of its ongoing commitment to honor distinguished Americans who dedicate their lives to improving their communities and the world. Awards are given in five categories: Community, Education, Military, Youth and Organization. Martin will be recognized in the Community category.
Award-winning actress KeKe Palmer, known for her commitment to bullying prevention and other youth issues, will serve as the program's youth ambassador. Kevin Frazier, co-anchor of "The Insider," will serve as master of ceremonies. The recognition program will include a special performance by actor/singer Sheryl Lee Ralph.
"Anytime you are recognized for your hard work, it certainly feels good," says Martin. "But the award really should go to the families we serve. They are the true heroes. I will certainly dedicate this recognition to each and every one of them."
Under Martin's leadership, Special Needs Network has worked with more than 30,000 children and families and is known as California's resource organization for autism advocacy and helping underserved populations, particularly African American and Latino communities.
ABOUT AREVA MARTIN, ESQ
Areva Martin, Esq. is a mother of an autistic son, multi-award-winning Harvard-trained attorney, author, on-air legal expert, and nationally recognized autism, disability and child's rights advocate. She is the co-founder and president of Special Needs Network, California's leading grassroots autism advocacy organization, as well as managing partner of the LA-based law firm, Martin & Martin, LLP where she practices special education, labor and employment, and disability discrimination. To learn more about Areva, visit http://www.arevamartin.com.
ABOUT SPECIAL NEEDS NETWORK
Special Needs Network (SNN) is based in Los Angeles and is California's leading grassroots autism advocacy organization. As a nonprofit organization, SNN was established to help families faced with autism and other developmental disabilities. The organization focuses on raising public awareness, impacting public policy, increasing education and access to resources for families, children and adults. To learn more about SNN, visit http://www.specialneedsnetwork.org.