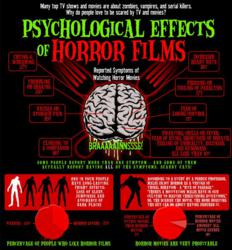 Many TV shows and movies are about Zombies, Vampires, and Serial Killers. Why do people love to be scared by TV and Movies?
Atlanta, GA (PRWEB) September 10, 2012
Special Cable Deals is delighted to announce its Scholarship Contest where students compete with an essay submission to win a $1,000.00 scholarship for education fees at an approved college or private career school.
How to Participate...
This scholarship contest is free to enter and eligibility is not dependent upon grade point average or financial need. One entry per author, per contest. The contest ends on January 1, 2013.
The essay shall be no smaller than 750 words and based on the subject: "Many top TV shows and movies are about zombies, vampires, and serial killers. Why do people love to be scared by TV and movies?" Judges will decide on the winner and award the $1,000.00 scholarship on January 15, 2013. Entries must be submitted on or before January 1, 2013 via e-mail to scholarship(at)specialcabledeals(dot)com.
You're Eligible If...

You are a present undergraduate or graduate student attending an accredited university or private career school who will be continuing their course of studies in the spring of 2013.
You are 18 years old or older
You're a United States citizen or holder of an authentic and accepted United States Visa
The Specifics and the Legal Items
The winning entrant will be notified by email based upon the information put forward in the submission. Essays must include a coversheet with name and contact details, including the name of the accredited school of attendance. Name should be present at the bottom of each page. All candidates must contain and vouch the following fact: "I have read and understand the scholarship contest rules. The essay submitted is original and of my own creation".
All essays must be double-spaced and in English. Essays must be sent in any of the following file types: Open Office (. odt) or Microsoft Word (. doc or. docx). Candidates may not identify themselves or relatives, their colleges, cities or states in the essays. Readers should not be able to identify or verify the author based on the content of the essay. The coversheet should be the only author identity substance, with the exception of your name at the bottom of each page of the essay.
The winner will be posted on http://www.specialcabledeals.com/best-cable-promotions.html. If, for any reason, the winner does not take action and claim the scholarship within a week, it will go to the second place essay.
The winner's scholarship check will be made payable to the winner's college of attendance for the reward of the winning applicant.
The essay must be the participant's authentic work (finalists' essays will be scanned for plagiarism). Family members of staff members of the sponsoring organization are not eligible for the scholarship.
The university must be authorized and listed on the official website of the U.S. Department of Education (http://www.ope.ed.gov/accreditation/). Candidates attending military academies are ineligible for this scholarship. Specialcabledeals.com has the right to modify or suspend this program whenever without warning.
The essay becomes property of Specialcabledeals.com. Once you send in your essay, you consent that Specialcabledeals.com may release your essay or use segments of your essay for marketing or other purposes and may edit pieces of your essay as regarded vital or proper.
Candidates discovered in violation of the contest regulations will be rejected from consideration. If plagiarism is acknowledged, the entrant will be disqualified to contend for future scholarships.
Quotes are to be minimally made use of and all providers must be adequately attributed.
Special Cable Deals is a company offering cable tv, high-speed internet, and digital phone packages at incredible savings.
Additional Questions?
Connect with us at: jhall(at)specialcabledeals(dot)com.
This promotion is being offered by Specialcabledeals.com at its sole discretion as an incentive to its customers.