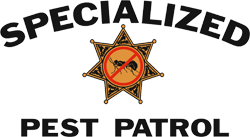 All new customers who sign a seasonal contract receive their first service free.
Sacramento, CA (PRWEB) December 31, 2012
Specialized Pest Patrol, the Sacramento leader in ant pest control, keeps its customers' homes free of ants with guaranteed ant extermination. Winter is the time of year to take the right steps in keeping your home or building ant free. Ants are trying to keep their colonies warm by moving under your home, in your cupboards, or any other place that pesters homeowners. New winter customers can receive their first service free.
Ants are also known to care for aphids, whiteflies, and mealybugs, which can increase damage done to gardens and plants. While using store-bought aerosols might seem like a good idea, these products will only kill ants on the surface, and not the entire colony invading your home. The pest control products Specialized Pest Patrol uses are completely safe around humans and their pets. Specialized Pest Patrol uses the highly effective chemical Termidor, which many other pest control companies are unable to match. The chemical does not exterminate ants right away, giving them the chance to spread the chemical throughout the entire colony and subcolonies before the ants and queen die. Calling on a pest control professional saves you time and money while providing peace of mind.
Ant pest control comes with extraordinary service, experienced and knowledgeable technicians who are thoroughly committed to keeping your home ant-free. A highly effective, yet safe to human and pets, chemical is sprayed along the edges of walls, every single corner and crevice found throughout the property, and anywhere else ants like to create trails.
Specialized Pest Patrol maintains steadfast dedication to working with products which maximize the safety of humans and pets and to provide the absolute best service to customers. For more information on getting rid of ants in your home or business, as well as other pest control services through Specialized Pest Patrol, visit http://specializedpest.com or call (916) 987-9559.