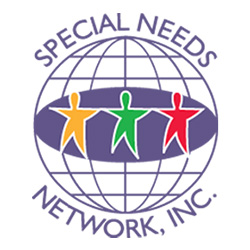 The autism epidemic continues to take a toll on children and families across the U.S., especially families in underserved communities
Los Angeles, CA (PRWEB) April 03, 2013
Areva Martin, Esq., president and co-founder of California-based autism advocacy nonprofit, Special Needs Network, released the following statement concerning delays in autism diagnoses for African American chlidren.
"Recently the Centers for Disease Control released an unsurprising report, announcing an increase in autism from one child in 88 to one in 50. While the report is a good indication that our nation is becoming more tuned in to autism spectrum disorders, there is still much ground to cover.
As the head of a leading autism advocacy organization, a mother of an autistic child, and having worked with more than 30,000 families in just a few short years, I have witnessed first-hand the lack of attention to this developmental disability by healthcare providers, insurance companies and public officials.
With April being autism awareness month, it's important for one to realize that even as the rate of this developmental disorder rises, the rate at which minority children are ignored and pushed aside is even more disconcerting.
Research continues to show that minority children are diagnosed nearly two years later than their Caucasian peers. While we are unaware of a cure or definite causes, we do know that an early diagnosis and treatment can significantly improve a child's outcomes and development progress.
The autism epidemic continues to take a toll on children and families across the U.S., especially families in underserved communities. It is time that we take action to ensure every child in need receives access to quality care and the life-long benefits of an early diagnosis and intervention."
Supporting articles:
http://www.nytimes.com/2013/03/21/health/parental-study-shows-rise-in-autism-spectrum-cases.html
http://www.emaxhealth.com/1506/african-american-children-autism-may-not-get-needed-early-intervention
AREVA MARTIN, ESQ.
Areva Martin, Esq. is a mother of an autistic son, a Harvard-trained attorney, child advocate and author. She is the co-founder and president of Special Needs Network, California's leading grassroots autism advocacy organization. Martin is managing partner of LA-based law firm, Martin & Martin, LLP where she practices special education, labor and employment, and disability discrimination.
ABOUT SPECIAL NEEDS NETWORK
Special Needs Network is a Los Angeles-based nonprofit organization established to help families faced with autism and other developmental disabilities. The organization focuses on raising public awareness, impacting public policy, increasing education and access to resources for families, children and adults. To learn more, visit http://www.specialneedsnetwork.org.