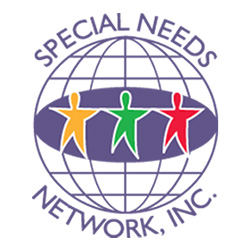 We are committed to helping children with autism and other developmental disabilities and this event helps us come together to support that goal and more specifically support Camp JPAC
Los Angeles, CA (PRWEB) May 24, 2013
Special Needs Network, California's leading grassroots autism advocacy organization, hosted an exclusive, star-studded event on Sunday, May 19 at the Montage Beverly Hills Hotel in Beverly Hills. The 5th annual Pink Pump Affair was emceed by CBS 2's award-winning TV anchor Pat Harvey while a cadre of celebrities, elected officials and distinguished guests enjoyed an afternoon tea, fashion show and awards ceremony. Proceeds from the event support Special Needs Network's summer camp program – LA's only free inclusive autism summer camp for special needs children and their peers and siblings. The camp, known as the Joe Patton Academy Camp or Camp JPAC for short, offers a safe, fun, nurturing environment where children with special needs, including developmental and physical disorders, can enjoy enrichment programs, sports and the arts. The summer camp benefits more than 300 low to moderate income children and their families.
More than 250 of Los Angeles' business, political and Hollywood female leaders were in full force to support the Los Angeles-based organization. Guests heard from parents whose lives were positively influenced by the camp and observed as five women were honored for their commitment to special needs children and underserved communities. Guests were encouraged to wear their most stylish pink high-heels to show how 'pumped' they are about increasing autism awareness and supporting children and families impacted by the disorder – a condition that impacts one in 50 children.
The Women of Distinction honorees who were recognized included: Anshu Batra, MD, nationally renowned developmental pediatrician and autism expert; Delilah Lanoix-Harris, president and CEO of SMS Transportation, a company that provides transportation services for the disabled through Southern California; Tisha Campbell-Martin, award-winning actress, singer and autism advocate, best known for her roles in the hit TV shows "Martin" and "My Wife and Kids"; and successful entrepreneur and business woman, Candace Bond-McKeever, president and CEO of Strategic Solutions Group. California Congresswoman Hilda Solis, who served as the 25th United States Secretary of Labor from 2009 to 2013, received a Lifetime Achievement Award, which was presented by California Congresswoman Maxine Waters, a 2009 honoree recipient and champion of special needs kids and families.
Guests of the event also enjoyed an exclusive fashion show featuring a couture collection from DKNY's women's brand, part of the French fashion and luxury goods conglomerate Louis Vuitton Moët Hennessy and a host of other major international fashion houses. Acclaimed African American models Eva Marcille, Toracca Jones and Misee Harris showcased the collection, including designer shoes and handbags. Eva Marcille won the third season of "America's Next Top Model" and appeared for several seasons on the hit daytime show, "The Young and the Restless." Tocarra Jones is a popular African American women's fashion model and was also a contestant on "America's Next Top Model." Misee Harris is pediatric dentist; humanitarian and philanthropist most recently recognized for her campaign to become ABC's first-ever black contestant on the hit show "The Bachelorette".
"It was such an incredible honor to have all of these remarkable women in one place showing their support for our work," says Areva Martin, Esq. president and co-founder of Special Needs Network, the event's beneficiary. "We are committed to helping children with autism and other developmental disabilities and this event helps us come together to support that goal and more specifically support Camp JPAC."
Celebrity honorary chairs and other special guests also included Holly Robinson-Peete – mother of an autistic child, actress and singer best known for her role on the hit show "21 Jump Street"; and Vanessa Bell-Calloway who currently stars in the Showtime series, "Shameless," and previously starred in the major motion picture, "Coming to America" with Eddie Murphy, among several other motion pictures. Writer, producer, entertainment attorney and SNN board vice president, Bonnie Berry LaMon, Esq., also made an appearance.
"We realize fund-raisers and special events are extremely popular nowadays and they all support equally important social causes," says Martin. "Because of this, we really try to make our Pink Pump Affair a unique event that brings together powerful, committed women – women that deserve to be recognized for all they do, allowing us to raise the bar for helping children with special needs. Each year this event exceeds my expectations. It's a truly inspiring and motiving event."
Since its inception, Special Needs Network has worked with more than 30,000 children and families and is known as California's resource organization for autism advocacy and serving under-served populations, particularly African American and Latino communities.
To learn more about Special Needs Network, their summer camp or other programs, visit specialneedsnetwork.org or call (213) 389-7100. Special Needs Network invites anyone with questions or concerns about autism and other developmental disabilities to contact their office for information on available resources, programs and service providers.
ABOUT SPECIAL NEEDS NETWORK
Special Needs Network (SNN) is based in Los Angeles and is California's leading grassroots autism advocacy organization. As a nonprofit organization, SNN was established to help families faced with autism and other developmental disabilities. The organization focuses on raising public awareness, impacting public policy, increasing education and access to resources for families, children and adults.