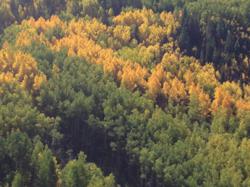 This is a rare opportunity for place makers and special place care takers to meet and be inspired
Vail, CO (PRWEB) September 18, 2012
When Elevate Founder, Constance Woodberry first proposed the series of symposiums on special places she didn't realize how significant the idea would become. Having worked for many years with special place communities and businesses she knew that choosing out of the box solutions rarely worked in the short term and never in the long term.
"It doesn't take many people to create or grow a special place community but it does take a way of thinking, understanding and acting that is at the core of making sure special places are not squandered, or worse, lost." Stated Mrs. Woodberry. "We are aware that in these difficult financial times special place communities are tending to the status quo when all evidence suggests that this is the time to come to be pro active and embrace the need to understand sustaining special places, not just in the boom times, but through all time."
"To quote Douglas Adams – "Human beings, who are almost unique in having the ability to learn from others experiences, are also remarkable for their apparent disinclination to do so."
Elevate organizers point out that this is not so for the place makers and care takers who will be joining Elevate from September 25th to 27th . They will be learning from the ancient cultures of the Colorado Utes (Nucha people) and the Australian Butchulla people and from groundbreaking architects such as Will Marcus and Sarah Broughton.
Joining them will be the highly effective and courageous land management reformer Peter Andrews, who recently was awarded the Order of Australia by HRH Queen Elizabeth II and Elevate's own Constance Woodberry, who will provide the platform for understanding what makes a prosperous and sustainable special place community.
Importantly two of the leaders in the sustainable development and management of mountain communities: Alex Iskenderian from Vail Resorts Development Company and David Perry from Aspen Skiing Company, will be lending their insights into not just the action, but the vision, it takes to act responsibly on behalf of two of the most significant special places in The West.
"This is a rare opportunity for place makers and special place care takers to meet and be inspired by those who take special places seriously." Said Mrs. Woodberry. "But it is not just about the serious work, for special places are places where people enjoy themselves and so Vail Resorts and Vail Resorts Development Company have donated one of their sought after Epic ski passes. Any one, not just Elevate participants, can upload a photo of their own special place and be in the running to win the EPIC Pass. Go to the Special Places Facebook page to find out more."
Elevate organizers remind all interested place-makers to contact them now as only a few places remain at this not to be repeated gathering.
Contact: Constance Woodberry by calling 970 471 6455 or at constance(at)elevatesymposium.com for interviews or further information. More information is available on the Elevate website at http://www.elevatesymposium.com