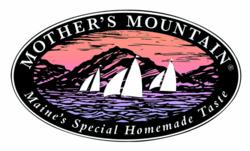 Falmouth, ME (PRWEB) May 08, 2013
Specialty foods maker, Mother's Mountain, is proud to be a sponsor for the 31st Annual Sugarloaf Marathon. The Sugarloaf Marathon is Maine's oldest continuously run marathon and is an official qualifier for the Boston Marathon.
After the terrible events at the Boston Marathon in April 2013, Mother's Mountain hopes that the scenic, peaceful beauty of Maine's mountains will bring runners together to start preparing for next year's Boston Strong Marathon.
Mother's Mountain has supported the Sugarloaf marathon in the past but this year has stepped up the annual donation. Last year, the Sugarloaf Marathon contributed about $13,000 to the Sugarloaf Region Charitable Trust, the largest in the event's history. The trust provides services and funding for organizations that improve the quality of life for residents in the Sugarloaf community. With thoughtful donations from businesses and sponsors like Mother's Mountain, this year should also prove to be successful.
For more information on the Sugarloaf Marathon, please visit: http://www.sugarloaf.com/EventsActivities/marathon.html.
About the company:
Mother's Mountain was and continues to be all natural, gluten free and salt free. Pioneering Maine specialty foods since 1982, a commitment was made by Carol Tanner to use the best natural ingredients to make her mother's 1930 original honey mustard. The company that began in 1982 with one honey mustard recipe has grown into a quintessential family business, offering over 30 beloved specialty products. Mother's Mountain, Maine's Special Home Made Taste can be found at health food stores, gourmet shops through out Maine and New England, Whole Foods, Hannaford's and Shaw's. And yes, the home telephone number is still on every jar. For more information, visit their website at http://mothersmountain.com.