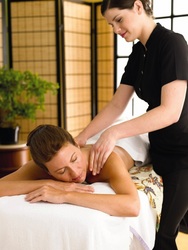 Once in a while you meet someone who is not afraid to take chances, who keeps on enlarging her cycle of life and goes on to other things. Hattie, an inspiration to all of America, God Bless you. You look fabulous
Westport, CT (Vocus) September 2, 2010
Best Cruises and Travel Now specializes in customized group travel and giving individual travelers expert travel advice, great group discounts and amenities and excellent customer service, before, during and after their trip. As a full-service, home-based travel agency, Best Cruises and Travel offers customers exclusive pricing on a wide range or cruises, land tour packages, all-inclusive resorts and hotels, both domestic and international, for clients anywhere in the U.S. Amenities include: onboard credit, free upgrades, free specialty dining, free spa treatments and much more. Because of Best Cruises and Travel Now's affiliation with Cruise Planners/ American Express, customers can pay for part or all of their trip using their American Express Reward Points.
"Cruises and all-inclusive resorts are a great value and are the perfect way to get a stress-free, all-inclusive, luxurious, pampering and fun-filled vacation where you can reconnect with yourself, your family and your friends. In addition to relaxing, travelers today also want opportunities to learn and experience more and that's why we create specialty and theme cruises," said Eva Greenwald, owner of Best Cruises and Travel Now.
Discover female confidence, power, health and beauty on a life-transforming cruise, "Confident, Beautiful and Sexy at Every Age", aboard the spectacular Holland America Niew Amterdam, leaving Ft. Lauderdale on January 16, 2011, going to the beautiful ports of Half Moon Cay in the Bahamas, Turks and Caicos, Grand Cayman, Costa Maya, Mexico and two glorious days at sea, featuring the world-famous Hattie.
Health and wellness guru Hattie is a master in the areas of women's confidence, health, beauty and sexuality. The Learning Channel recently devoted a half-hour program to Hattie, which is also airing in the UK. In addition, Hattie has appeared on Inside Edition, the Joy Behar Show, Regis, Howard Stern, CBS News, NY1, Fox Magazine, numerous radio programs and has been a model for Dolce and Gabbana. She is the author of two books, Sex and the Single Senior: A Cougar's Search for Love; Retroage: 4 Steps to a Younger You: The Miracle of Youth is Yours. Hattie will present four life-transforming and inspiring workshops plus one bonus feature: A fun look at the Cougar phenomenon of older women dating younger men.
"Once in a while you meet someone who is not afraid to take chances, who keeps on enlarging her cycle of life and goes on to other things. Hattie, an inspiration to all of America, God Bless you. You look fabulous" acclaims Regis.
The "Confident and Beautiful and Sexy At Every Age" cruise is only available through Best Cruises and Travel Now.Take advantage of the early bird discount, see attachment. Space is limited so call Eva Greenwald today at: (888) 499-SAIL (7245), email her at: egreenwald(at)cruiseplanners(dot)com
Join Best Cruises and Travel Now for the other groups: Fall Foliage Cruise October 2; Confident, Beautiful and Sexy at Every Age, January 16-23, 2011, Super Bowl Party Cruise Feb 6-12, 2011, Beatles Tribute Cruise March 5-13, Rejuvenation Vacation in Anguilla with anti-aging expert Hattie May 16-23, Navigate your Life in the Direction of Your Dreams on the Queen Mary 2 June 10-17 , or create your own group by theme, specialty, family or school reunion, friends getaway and contact Eva Greenwald at(888) 499-SAIL (7245) or email at: egreenwald(at)cruiseplanners(dot)com. Check the website and sign up for weekly email specials, http://www.bestcruisesandtravelnow.com and become a fan on Facebook/ Cruise Planners: Best Cruises and Travel Now.
Licensed, bonded and insured, Best Cruises and Travel Now/Cruise Planners: American Express is member of CLIA (Cruise Line International Association), IATA (International Association of Travel Agents).
###