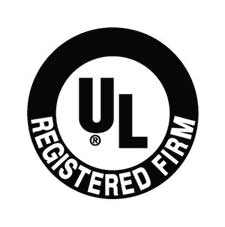 We are committed to assuring our customers that we have the systems and other qualifications in place to satisfy their immediate and long-term needs
Rancho Cucamonga, CA (PRWEB) May 20, 2008
SpectraSensors, Inc., a manufacturer of advanced laser based gas analyzers used by the natural gas and petrochemical industry, has been recommended for ISO 9001:2000 certification by Underwriters Laboratories Inc. The certification will be officially awarded in approximately 30-45 days by the International Standards Organization.
The new registration represents a key step forward in SpectraSensors' plans to meet international market standards and compliance in terms of product quality, safety and documentation processes.
"We are committed to assuring our customers that we have the systems and other qualifications in place to satisfy their immediate and long-term needs," says Alfred Feitisch, Vice President of Analyzers. "ISO registration is one of the basic requirements of ATEX registration, a certification that SpectraSensors recognizes is important for the international marketplace."
ATEX (ATmospheric EXplosives) certification is a European standard employed in many regions of the world. "This is a product certification for electrical equipment in potentially explosives atmospheres," explains Al Kania, Director of Marketing. "Products such as ours must be ATEX-certified before they can be put on a pipeline or oil rig or in a refinery - anywhere there could be explosive gases present. ISO 9001:2000 registration plays an important role in meeting those requirements."
Feitisch adds that SpectraSensors, as a company, is a firm believer in the principles laid down in ISO 9001:2000 framework because it really encourages more efficiency and serve customers better. He notes that Mark Ward, Director of Quality, did an especially thorough job in preparing the firm for the ISO audit, which contributed to registration with distinction.
The SpectraSensors line of gas analyzers is based on tunable diode laser (TDL) absorption spectroscopy, which provides a light source emitting light at a frequency where it is absorbed by the target compounds enabling the determination of moisture and other contaminants in complex hydrocarbon streams.
SpectraSensors is a spin-off of NASA's Jet Propulsion Laboratory, the TDL based gas analyzers offer extremely fast and reliable readings that overcome such industry problems as frequent and costly sensor maintenance, shut-ins and high processing costs due to false readings.
For more information contact Sam Miller, (800) 619-2861 x228; SpectraSensors, Inc., 11027 Arrow Rte., Rancho Cucamonga, CA 91730-4866; http://www.spectrasensors.com.
About SpectraSensors:
SpectraSensors is a leading manufacturer of optically based gas analyzers and moisture analyzers for analytical process markets. SpectraSensors uses Tunable Diode Laser (TDL) Absorption Spectroscopy in an array of products such as Ambient Air Monitoring, Moisture Analyzers (Hygrometers) and Gas Analyzers for Natural Gas Pipelines and Processors, Petrochemical Refineries and Chemical Companies. SpectraSensors Gas Analyzers measure Moisture (H2O), Carbon Dioxide (CO2), Hydrogen Sulfide (H2S), Methane (CH2), Ammonia (NH3) Ethylene Oxide (ETO) and more.
###