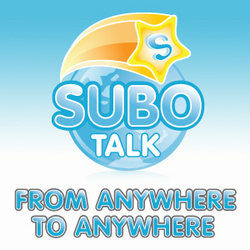 From your office, hotel room, local coffee shop or anywhere you can grab a quick internet connection, your Subotalk Speed Dial Engine will provide the same phone to phone quality that you expect from your local telephone company… in fact, once connected, the lines on both ends of the call are most likely through the local phone company
Christchurch, New Zealand (PRWEB) January 5, 2009 -
New Zealand global telephone company, ITtelenet has just launched the hottest innovation in speed dial and global roaming technology since the invention of the cell phone. Subotalk is a telephone speed dial engine that when downloaded to your office PC or laptop and programmed with your personal or business phone list provides the maximum flexibility to make fast, affordable phone calls around town, or around the world. Make your calls while you are checking your e-mail or just browsing the net.
"From your office, hotel room, local coffee shop or anywhere you can grab a quick internet connection, your Subotalk Speed Dial Engine will provide the same phone to phone quality that you expect from your local telephone company… in fact, once connected, the lines on both ends of the call are most likely through the local phone company," says Chris Hellyar, ITtelenet's Sales Manager.
It's ITtelenet's exclusive international network combining internet and standard telecom technologies that has made innovative products like the Subotalk Speed Dial Engine possible. ITtelenet also offers a cadre of domestic and business products and services including international phone numbers, VoIP activated Nokia cell phones, single and multiple line netphone products, and Global PABX business phone systems.
"We are first and foremost an affordable solution based global telephone company with the creative product mix and cutting edge innovations to make the difference," says CEO Gerry Walmisley. ITtelenet's approach to the telecommunication's industry is literally history in the making through its day to day combining of all of the latest technologies to adapt to the ever changing global market requirements. Offered in multiple currencies, the Subotalk Speed Dial Engine software is the latest solution in ITtelenet's constant vigil for affordable and convenient telephone services for all global roaming opportunities.
###