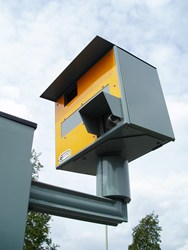 Our study shows significant increases in car insurance costs for young drivers caught speeding.
(PRWEB UK) 16 May 2013
Car insurance comparison website Tiger.co.uk has carried out a study based on a selection of sample car insurance quotes to demonstrate how a speeding conviction on a young driver's licence can cost much more than just a 'one-off' fine. The samples used were based on young drivers working as supermarket sales assistants, living in the East of England and buying comprehensive insurance cover for a 1.1 Citroen Saxo, registered in 2002.
For a 19 year old male driver with a year's driving experience, a single SP30 (the conviction code for exceeding the speed limit on a public road) resulted in a 13% average increase in their car insurance quote. The SP30 speeding conviction added just under £150 to the best price that they were quoted.
For the second profile, a 20 year old male driver with the same details, the increases in premium were less sharp. The average car insurance quotation increased by 11% when an SP30 was added, resulting an increase of £50 to their best quotation price. The study also served up the same results for female motorists, indicating that as a result of the implementation of the EU Gender Directive, young female drivers caught speeding are treated to the same price rises as their male counterparts.
Andrew Goulborn Commercial Director at Tiger.co.uk commented: "We encourage all drivers to stay within the speed limit and drive safely when behind the wheel. Aside from the inherent danger and the risk of losing their licences, our study shows significant increases in car insurance costs for young drivers caught speeding. Despite these price increases it is important to declare any recent convictions that you have had on your licence; failure to declare convictions may lead to insurance being invalidated. If motorists have a driving conviction on their licence Tiger.co.uk can still help you find affordable car insurance."
About Tiger.co.uk:
Tiger.co.uk is a trading name of Call Connection Ltd. Tiger.co.uk is a UK based, independent car insurance comparison site, offering insurance quotes from over 150 motor insurance brands. Call Connection Ltd is authorised and regulated by the Financial Conduct Authority (number 308374).