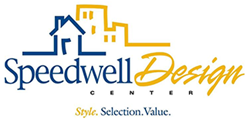 "The market has demanded odor control materials for years, and this allows all customers to have safe, natural carpet cushioning that repels germs and odors." - Barry Kolsky, owner of Speedwell Design Center
Morristown, N.J. (PRWEB) December 20, 2016
Speedwell Design Center is pleased to announce odor control carpet padding as a new flooring option to their customers. For clients who are concerned about health issues or pet odors, this carpet padding will provide a clean, germ-free solution that lasts long-term.
Speedwell Design Center has noticed a demand for odor control in the household, and they're excited to offer more options. This type of padding is produced by Carpenter Co. and is called Serenity carpet padding with Everfresh technology. The cushioning is designed to be used under carpets and reduces odors organically with probiotic technology. For example, pet owners who are afraid of germs and smells from indoor accidents will no longer have to worry. The urine is turned into CO2 and water, which then evaporates, leaving no stain or smell on their brand new, plush carpeting. Further, those with allergies or concerned about daily stains leaving behind harmful germs won't have to worry about bacteria lingering in the fibers.
Barry Kolsky, owner of Speedwell Design Center, acknowledged, "The market has demanded odor control materials for years, and this allows all customers to have safe, natural carpet cushioning that repels germs and odors." Not only does this make cleaning carpets and flooring easier, but it will also eliminate harmful chemicals used to tackle pet and stain odors, such as artificial air fresheners and sprays. Customers will find that this becomes not only a healthier and cleaner option but also a smart investment in the long term that saves money.
For those interested in this new odor control technology, customers can contact Speedwell Design Center by phone at (973) 538-9090 or stop by their location at 108 Ridgedale Avenue in Morristown, New Jersey, 07960. For more information on their carpeting, flooring and window offerings, visit their website at http://www.speedwelldesign.com.
Based in Morristown, NJ, Speedwell Design Center provides clients with a large showroom full of flooring and window options for those renovating or working on new construction projects. They offer full-service assistance, from design to installation. Speedwell Design Center provides expert advice and an endless supply of home improvement items, including a Hunter Douglas certified design center and gallery.