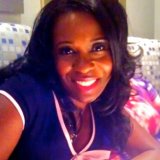 Laura's attention to detail and commitment to the job, whether it be for a person or corporation, are what separate her from the rest.
Orlando, FL (PRWEB) May 30, 2013
The first hire and key executive for Disney Parks social media team, Laura Spencer has founded her own firm, the Spencer McMillan Public Relations Agency.
The agency, launched in March of 2013, will focus on social, traditional and new media marketing to women, niche and multicultural audiences. Spencer has over 25 years in marketing, sales, social media and public relations experience. Soon after her hire by Disney Parks, she was immediately given control of the company's fledgling mom-focused social media websites and made responsible for not just the vacation giant's product in Florida, but their entire domestic lines, Disneyland, Disney Cruise Line, Disney Vacation Club, Adventures By Disney, runDisney and the company's newest resort in Hawaii. Her oversight included social media for consumers and for the burgeoning 'mom blogger' online media. "I realized fairly quickly that I was one of the first people in the industry to really have to learn how to target demographics in a very new and un-charted way. The technology was moving faster than most companies could keep up with. My team developed a fluid style that involved a lot of testing, learning and relationship building. My sweet spot is relationship building – getting to really know my client and then acting on their needs," said Spencer.
Under her leadership, The Disney Parks Moms Panel became the theme park giant's largest and most successful consumer to consumer social media website. She was the creative lead for the website's rebranding and converting the site's companion pages into Spanish, targeting Spanish-speaking tourists to Central Florida. She was also a founding member of the team responsible for the successful industry media event "Disney Social Media Moms Celebration" for four years. To many, Spencer is referred to as 'America's social media mom.' She worked directly with family-focused traditional and online media and personally lead the company's mom-focused, consumer to consumer social media efforts.
"When I worked with Laura, I knew my needs and those of my budding brand were in good hands. Laura's attention to detail and commitment to the job, whether it be for a person or corporation, are what separate her from the rest," said Rene Syler, television journalist & CEO of the website GoodEnoughMother.com and author of "Good Enough Mother: The Perfectly Imperfect Book of Parenting."
The firm will focus on loyalty, engagement, brand building, content creation, social community management, brands selling to women and families, key influencer network development, product launches, webcasts, and social & traditional media campaigns.
Prior to her stint at Disney Parks, Ms. Spencer also made history as the first public relations and marketing director for the historic YMCA of Central Massachusetts. The position was created to rebrand the over 100 year old association's 3 YMCA campuses.
Spencer's main office will be located in Orlando where she lives with her husband and three generations of Spencer women, which include her tween daughter.