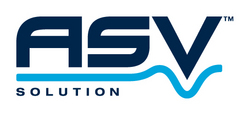 In researching the marine marketplace, we found boaters had very specific footwear needs that had never been properly addressed
Lexington, MA (PRWEB) February 12, 2009
Today, Sperry Top-Sider®, the brand for those with a 'Passion for the Sea', announced the launch of the ASV Solution, a patent-pending footwear collection for Summer 2009 that delivers unparalleled comfort and performance through technical innovation. The ASV Solution addresses a significant challenge facing boaters and anglers: stress to the lower body and back caused by constant wave pounding and engine vibration. Never before has a footwear company attacked this issue by providing a footwear solution to help alleviate this problem.
"In researching the marine marketplace, we found boaters had very specific footwear needs that had never been properly addressed," said Karen Pitts, vice president, marketing, Sperry Top-Sider. "By developing footwear that dampens and disperses the shock and vibration that boaters experience, the result is less fatigue and discomfort, and a better overall boating experience."
To reduce shock and vibration, many boaters and anglers have historically turned to athletic shoes, reasoning that the cushioning technology used in running and other land sports would help on the water. However, Sperry Top-Sider's research shows that often times the same shoe that provides great cushioning on land can actually add to the problem at sea by making boaters less stable. What's more, the very materials used to dissipate shock and vibration on land can, in fact, amplify this stress while boating or fishing.
In contrast, the ASV Solution combats this problem by using a midsole that is built with a specific material compound, combined with a plate and cassette system embedded into the material that absorbs and disperses shock and vibration, reducing impact to the foot, leg and lower body. Additionally, ASV Solution incorporates Sperry Top-Sider's superior water technologies that include traction and flexibility to promote better agility and stability in all conditions.
The result is a collection of shoes that reduces shock while boating by up to 40%.
"The repeated impact that boaters experience on the water can be uncomfortable if not painful," said Lee Baxter, vice president, men's product, Sperry Top-Sider. "When a wave impacts the hull of a boat, the pounding transmitted into the body is similar to what one might experience while running. But unlike an athletic/running shoe, the low energy return of the ASV Solution helps you stay planted on the deck while simultaneously reducing the shock forces. The result is a shoe that allows for a more comfortable and enjoyable boating experience."
Sperry's ASV Solution also utilizes the latest quick-drying materials, internal drainage and antimicrobial properties to enhance total performance both on and of the boat. The ASV Collection is available in athletic style for women (SRP $130 US), and athletic and traditional leather boat shoes styles for men (SRP $140 US).
The ASV Collection hits stores this spring. To stay informed on ASV and all Sperry Top-Sider happenings, visit the new Sperry Online Community at http://www.passionforthesea.com.
About Sperry Top-Sider
Since 1935, Sperry Top-Sider has been the leading brand of footwear for those who love the water. From its introduction of the world's first siped rubber outsole for non-marking traction, to advanced technical fabrication to combat the elements, Sperry Top-Sider remains the vanguard of high-performance amphibious footwear and apparel. Available around the globe in fine independent, marine, outdoor and department stores, Sperry Top-Sider is the official footwear of US SAILING, National Safe Boating Council and Team Horton-Nichols.
Based in historic Lexington, Massachusetts, Sperry Top-Sider supports a wide-range of water-related activities through its many sponsorships, including ACURA Key West, National Safe Boating Council and Sperry Top-Sider NOOD Regattas. Sperry Top-Sider is a division of the Stride Rite Corporation, a subsidiary of Collective Brands, Inc. (NYSE:PSS). For more information, please visit us on the web.
###