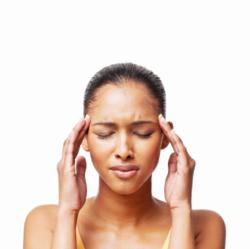 These blocks work great to control pain from headaches, trigeminal neuralgia, facial pain, RSD, head and neck cancer, and herpes zoster.
Phoenix, AZ (PRWEB) July 21, 2012
The leading pain clinic with multiple locations in the Phoenix area, Arizona Pain Specialists, is now offering sphenopalatine ganglion block injections for head and facial pain. The injections by the Board Certified pain management doctors in Arizona are excellent for the pain management of acute and cluster headaches, TMJ, trigeminal neuralgia, RSD, facial pain, head and neck cancer, and herpes zoster. Treatment can be started at (602) 507-6550.
The sphenopalatine ganglion is a collection of nerves located just behind the nasal cavity, and plays a part in generating pain with a number of head and facial pain conditions. The procedure is able to "block" conduction of the pain and typically able to provide profound pain relief. This may be in the form of less severe pain or less frequent headaches.
The procedure takes approximately 30 minutes and entails very low risks. It is done as an outpatient, and the pain relief is typically instant. If the initial injection is helpful, repeat injections will usually achieve the same result when performed as the injection results wear off.
Multiple studies have shown significant benefits of the procedure for a broad range of head and facial pain conditions, including a Pain Physician review from 2006. Studies have looked at numerous indications for sphenopalatine ganglion blocks, and the list grows annually for the conditions benefited in the head and face.
Said David Greene, CEO of the Arizona Pain Network, "Sphenopalatine ganglion blocks represent an excellent option for all types of head and facial pain. They can decrease opiate needs by half, reduce headaches, and lift the veil of depression associated with chronic pain. It's a great procedure, and Arizona Pain doctors are experts in it."
Arizona Pain Specialists is the best pain clinic in the Valley with Award Winning, Double Board Certified chiropractors and pain management doctors in Arizona. The Valleywide locations serve Phoenix, Scottsdale, Glendale, Chandler, Mesa, Surprise, and surrounding areas with medication management, interventional procedures, Phoenix chiropractors, physical rehabilitation, acupuncture and spinal decompression therapy.
For more information and scheduling, call (602) 507-6550.