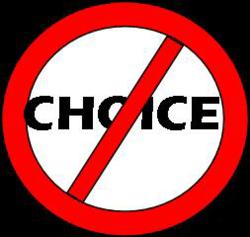 Once you use a hosted CMS, either you chose it by yourself or your web designer chose it for you, you are stuck to that platform.
San Mateo, CA (PRWEB) November 05, 2012
More and more websites are built with content management software. Some of the well-known options are WordPress, Drupal, and Joomla; there is also OS Commerce, Zen Cart and Open Cart for ecommerce purposes. With the rise of cloud computing, there's an increasing number of hosted CMS providers taking over the market. They are making web building even easier by combining hosting and CMS into one service. Essentially, someone can set up a website in just a few minutes and they do not need to worry about where and how to host it. Most hosted CMS providers also offer the web development services to customers. Some of the popular hosted CMS companies include LightCMS, SquareSpace, Webvanta and Shopify.
However, hosted CMS, while usually making website set-up easier, comes at a price.
Elle Van Buren, founder of Spicy Spirit Internet Marketing from the San Francisco bay area, notes, "In the past month, I have met two new customers that share the same issue with their websites. Their sites have been largely untouched since their creation and the businesses now want to add some new features and new content. However, the cost estimates provided by their hosting companies (the hosted CMS providers) are unexpectedly high. For example, adding a very common feature such as on-site search can cost up to $600. When these small businesses came to my team at Spicy Spirit looking for help, we realize that it is the hosted CMS providers (i.e. the web development vendors) that now hold their customers hostage. Basically once you use a hosted CMS, either you chose it by yourself or your web designer chose it for you, you are stuck to that platform."
In most cases, the hosting provider won't give full access to the source code and if the small business needs to modify anything that cannot be done via the admin panel, small businesses are left to pay the hosting company to do it for them, such as adding a site-wide search feature or newsletter subscription box. The initial development cost can be low especially when the small business just needs a simple website but the cost of modification is what is going to cost the small business. The vendors in most cases charge around $150 per hour to do any web changes, a very high tab for small businesses to pick up. Even the monthly hosting fee, currently somewhere around $20-$40, can go up anytime at the hosting company's wish. This is a brilliant "lock in" strategy that enables the host CMS vendor to take advantage of a small business.
Theoretically, there is a solution for a business to get out - the client has to ask for a back-up of the whole site and move the website to be hosted somewhere else. This is extremely hard for small businesses because they don't have the expertise or the money to go through such troubles. Plus, no one wants to rebuild a website when the existing one is still new. Making matters worse, if the site is built with the Ruby language, then finding another hosting company is quite difficult.
Spicy Spirit Internet Marketing suggests that you examine the benefits and negatives of hosted CMS vendors before choosing with platform to go with. It is critical to not only look at the upfront costs, but also the on-going change and maintenance costs of a website.