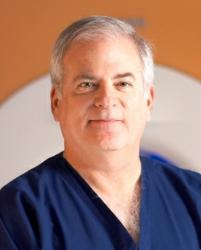 Having the opportunity to work together with this highly-regarded neurosurgeon is a privilege.
Dallas, TX (PRWEB) November 20, 2012
Spine Treatment Centers of America (Spine Treatment Centers) is pleased to announce it is teaming up with Dr. Richard Weiner in Dallas, TX.
Richard Weiner, M.D., board certified by the American Board of Neurological Surgery, has maintained his professional practice with Dallas Neurological and Spine Associates since 1987. His primary interest is the application of minimally invasive surgical solutions to chronic back and neck pathologies including spinal stenosis and degenerative disc disease. Other areas of focus include microneurosurgery and vascular neurosurgery. He also serves as a clinical associate professor of neurosurgery at the UT Southwestern. He is affiliated with Presbyterian Hospital of Dallas, where he twice served as Chief of Neurosurgery, as well as several other leading area hospitals.
Dr. Weiner received his undergraduate degree in Microbiology from the University of California Los Angeles before commencing his medical education at the Medical College of Wisconsin. After receiving his medical degree he went on to complete and internship at Los Angeles County – USC Medical Center and his neurosurgical residency at the prestigious New York University Medical Center.
Dr. Weiner has been the recipient of numerous accolades including his recent selection by other physicians as "Most Desirable to Care for a Loved One" in the Guide to Top Doctors. He was also named "Best Doctor in Dallas" in D Magazine for 7 years in a row. He is recognized internationally for leading the way with advanced surgical procedures in the treatment of chronic pain. In addition to his extensive teaching experience, he has authored various clinical papers and articles for medical textbooks and peer-reviewed publications.
"Having the opportunity to work together with this highly-regarded neurosurgeon is a privilege," said Sam Baily, PhD., chairman of Spine Treatment Centers. "Together we are able to offer convenient and comprehensive treatment to people with chronic pain from sciatica, degenerative disc disease and other conditions."
About Spine Treatment Centers of America
Using the exclusive SpinePath™ process, Spine Treatment Centers of America provides neck and back pain sufferers with today's most innovative spine care options. The SpinePath™ process guides the physician, working together with the patient, to formulate a customized treatment plan starting with the most conservative treatment that has the greatest chance of success.
Each patient receives a highly customized treatment plan, and will be assigned a professional Patient Advocate for guidance through the process from start to finish.
Spine Treatment Centers specializes in SpinePath™ minimally invasive spine surgical techniques to perform a wide range of diagnostic and corrective procedures performed by a leading spine expert in a state-of-the-art surgical facility. Minimally invasive surgery has been shown to provide equivalent or better outcomes than open procedures, while reducing the cost, time and complications typically associated with spine surgery.
Spine Treatment Centers is headquartered in Dallas. It has locations in Houston, Austin, San Antonio, Nashville, New Orleans, Hackensack and New York City and is expanding nationwide.
For more information about the advanced SpinePath™ approach for neck and back pain, or to learn more about our award-winning partner physicians, contact Spine Treatment Centers of America at (855) 831-4153 or visit spinetreatmentcenters.com.