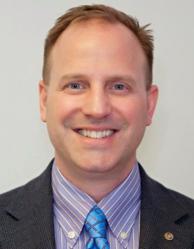 Dr. Rupert has been featured as the first physician in Tennessee to perform an implantation of the world's first percutaneous lead with 16 contacts
Nashville, TN (PRWEB) December 19, 2012
Spine Treatment Centers of America (Spine Treatment Centers) welcomes Matthew P. Rupert, M.D., in the Nashville area. Together they will provide the latest minimally invasive spine procedures and interventional pain medicine approaches to patients battling neck and back pain.
Dr. Matthew P. Rupert is board certified in Pain Medicine, Interventional Pain Medicine and Anesthesiology. He currently resides in Nashville, TN, where he founded VERTEX Spine & Pain, with a focus on advanced diagnostic and treatment modalities. Prior to this, his arrival to Nashville was to serve as an Assistant Professor of Pain Management at Vanderbilt University. He is dedicated to using innovative techniques to diagnose and treat complex pain. Approaches are often multi-disciplinary and are always individualized for each patient.
His areas of interest include lumbar and cervical degenerative pain and peripheral nerve pain. His diagnostic approaches focus on nerve root mapping to identify the source of the problem, as well as more traditional injections for all areas of the body. The premise is targeted delivery of medication to the source of the problem. His clinic provides traditional and advanced use of implantable neuromodulation devices with a high level of integrity and success.
Dr. Rupert received two engineering degrees from the University of Cincinnati, where he was the first student at the institution to simultaneously complete a Pre-Med program and a degree in Engineering. He went on earn his M.D. from the University of Texas Southwestern Medical School. His post-graduate medical education continued in a surgical residency at Good Samaritan Hospital and then Anesthesia at the University of Tennessee.
He continued to advance his knowledge with an Interventional Pain Management Fellowship under the world-renowned Gabor Racz, at Texas Tech University. From there, he earned the coveted Fellow of Interventional Pain Practice with the World Institute of Pain as well as Board Certification from the American Board of Interventional Pain Physicians.
Dr. Rupert has been featured as the first physician in Tennessee to perform an implantation of the world's first percutaneous lead with 16 contacts, which is designed to increase pain relief through spinal cord stimulation. He continues to teach nationally and internationally and continues to learn advanced treatment modalities for minimally invasive delivery of care. Specific areas of interest include implantable neuromodulation for nearly all complex pain disorders, osteoporotic fracture repair of the spine, intractable head, face, and pelvic pain and use of injectable biologics.
"We are fortunate to work together with such a highly trained leader in the field of pain management, to help individuals regain their quality of life after battling chronic spine pain," said Sam Bailey, Ph.D., chairman of Spine Treatment Centers of America.
About Spine Treatment Centers of America
Using the exclusive SpinePath™ process, Spine Treatment Centers of America provides neck and back pain sufferers with today's most innovative spine care options. The SpinePath™ process guides the physician, working together with the patient, to formulate a customized treatment plan starting with the most conservative treatment that has the greatest chance of success.
Each patient receives a highly customized treatment plan, and will be assigned a professional Patient Advocate for guidance through the process from start to finish.
Spine Treatment Centers specializes in SpinePath™ minimally invasive spine surgical techniques to perform a wide range of diagnostic and corrective procedures performed by a leading spine expert in a state-of-the-art surgical facility. Minimally invasive surgery has been shown to provide equivalent or better outcomes than open procedures, while reducing the cost, time and complications typically associated with spine surgery.
Spine Treatment Centers is headquartered in Dallas. It has locations in Houston, Austin, San Antonio, Nashville, New Orleans, Hackensack and New York City and is expanding nationwide.
# # #