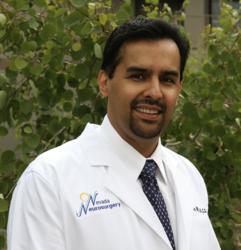 Behind SpineUniverse is an Editorial Board of more than 100 of the world's leading spine experts… ... we identify leading experts in the field.
Reno, Nevada (PRWEB) September 07, 2011
SpineUniverse's Editorial Board is a "Who's Who" of the world's leading spine experts. Everyone on Editorial Board has demonstrated a thorough commitment to improving spine treatment and are leaders in their field. As Kamiah Walker states "Behind SpineUniverse is an Editorial Board of more than 100 of the world's leading spine experts… Everyone on our Board has been invited because they are committed to better spine care. We identify leading experts in the field. These are people who, for example, are publishing important research, developing new treatments and technologies, and teaching other spine specialists in conferences and seminars around the world. We also look for spine specialists with thriving practices, the ones who are with patients every day—and therefore know what questions they're asking, what treatments are working, and what information they need to know." Inclusion on the editorial board is by invitation only, with no payment received or garnered for being on the board- only the best of the best are invited.
SpineUniverse is a leader in patient and healthcare professional education, providing clear, straightforward information on conditions related to the spine, including degenerative disc disease, spinal stenosis, arthritis, fibromyalgia, and scoliosis. SpineUniverse is committed to presenting trustworthy, high-quality information and has been doing so for over 10 years.
Dr. Lali Sekhon, MD, PhD, FACS a neurosurgeon practicing in Reno Nevada with Nevada Neurosurgery (http://www.nevadaneurosurgery.com), has been involved in neurosurgical care of patients for 20 plus years. Doctor Sekhon is board certified (FRACS) and double fellowship-trained. He has special expertise in the diagnosis and management of many conditions including cervical myelopathy, degenerative disc disease, spondylolisthesis, spinal tumors, and trauma. Dr. Sekhon is a highly skilled spine neurosurgeon whose practice includes motion preservation techniques and technologies, artificial discs, dynamic stabilization, cervical and lumbar surgery, interbody fusion, disc and stenosis surgery and other procedures including minimally invasive spine surgery. Dr. Sekhon is Adjunct Associate Professor at the University of Nevada, School of Medicine in Reno and Las Vegas, Nevada. Graduating with honors, Dr. Sekhon received his medical degree at the University of Sydney, Australia. Also in Sydney, Dr. Sekhon completed, with distinction, a neurosurgical residency. Dr. Sekhon received advanced training during two different neurosurgical fellowship programs. The first at the Mayo Clinic in Rochester, Minnesota and a combined orthopedic/neurosurgical spinal fellowship at Toronto Western Hospital in Ontario, Canada. In addition, he received a Doctor of Philosophy (PhD) from the Department of Surgery, University of Sydney, Australia.
Dr. Sekhon has received a plethora of honors and awards including the Young Neurosurgeons Award from the World Federation of Neurosurgeons and Outstanding Clinical Research Award from the Cervical Spine Research Society. Dr. Sekhon continues to receive many honors, some repeatedly, such as the AMA Physician's Recognition Award with Commendation, Patient's Choice Award by MDX Medical, Inc., and Best Doctors in America Award (the last two awards both in 2010 and 2011). Dr. Sekhon is a member of numerous prestigious organizations including the American College of Surgeons, Congress of Neurological Surgeons, North American Spine Society, Spine Trauma Study Group, and others. He is the founder of ThinkFirst of Northern Nevada, a non-profit organization focused on head and spine injury prevention. In 2010 he became a Fellow of the American Association of Neurological Surgeons. Dr. Sekhon is recognized as a leader in the field of cervical surgery and artificial disc surgery. His philosophy is one of exhausting all conservative care options prior to looking at surgery for degenerative conditions and patient education is a paramount. He teaches spine surgery to younger surgeons throughout North America. He has published over 100 peer-reviewed articles and sits on the editorial boards for four premier spine journals as well as reviewing for a dozen others.
###