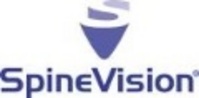 Edie Evers is a seasoned accounting and finance executive who has nearly 20 years of experience in her chosen profession
SAN FRANCISCO (PRWEB) August 28, 2007
Since September 1999, Ms. Evers was employed by Wright Medical Technology, Inc., starting as a senior tax and risk management accountant; most recently, she was Senior Manager for International Finance at Wright Medical Technology, overseeing international accounting, finance and tax reporting.
"Edie Evers is a seasoned accounting and finance executive who has nearly 20 years of experience in her chosen profession," said Julian Mackenzie, SpineVision's Chief Executive Officer (CEO). "She will play a key role in making sure we have the requisite financial controls in place in the U.S. as we seek to entrench SpineVision as not only a preeminent, but also a profitable, spine company in the United States."
About SpineVision
SpineVision (http://www.spinevision.com) is exclusively focused on bringing innovative motion preservation and fusion devices to spine specialists around the world.