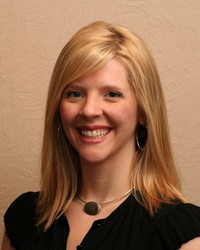 The agreement with Innerground Music demonstrates SpiralFrog's continued commitment to enhance our offering for SpiralFrog users
NEW YORK (PRWEB) June 24, 2008
"The agreement with Innerground Music demonstrates SpiralFrog's continued commitment to enhance our offering for SpiralFrog users," said Jennifer Link vice president of strategic music marketing. "Building a robust catalog of independent music is important to our members. DJ Marky has an impressive impact on the drum and bass genre and we are pleased to offer his and other top artists work from Innerground Music."
"SpiralFrog's ad-supported model is a powerful new digital distribution channel," said Calvin Reid, Label Manager. "SpiralFrog's legal, safe and viable alternative to pirate sites is beneficial for all artists, labels and publishers."
SpiralFrog provides an alternative to illicit file-sharing with a comprehensive music experience that allows music fans to discover songs, albums, music videos, music news, artist bios, reviews, discographies and album art, among other rich content features. SpiralFrog also lets users create playlists and use a Facebook application that allows them to track the most popular downloads on the site.
How SpiralFrog Works
SpiralFrog offers music enthusiasts unlimited downloading of free and legal songs and music videos. SpiralFrog enables anyone to access and download files from a library of more than 1.5 million songs and 6,000 music videos, with new content added weekly. To access the free content, users only need to fill out a simple and quick registration form. As part of the SpiralFrog experience, users see relevant, targeted advertising that does not interfere with their enjoyment of music.
Songs and videos downloaded on SpiralFrog will play on Windows PCs running XP and Vista. Members can download to their PCs and synchronize their music with portable music players or music-enabled phones that support Windows Media digital rights management.
About SpiralFrog™
Headquartered in New York, SpiralFrog™ (http://www.spiralfrog.com) is a Web-based advertising-supported music experience that combines music discovery tools with free and legal downloads of audio and video content licensed directly from the catalogs of the world's leading music owners. SpiralFrog offers music-lovers a compelling alternative to illicit file-sharing and pirate sites, with a secure environment for them to satisfy their unyielding passion and thirst for music and entertainment information at no cost.
MULTIMEDIA GALLERY http://www.businesswire.com/cgi-bin/mmg.cgi?eid=5716397