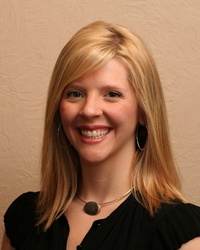 We are pleased to align with deeep.net/Mtunes to increase our offering of music for our users
NEW YORK (PRWEB) June 24, 2008
Tens of thousands of songs from deeep.net/Mtunes labels in the genres of dance, lounge, world, jazz, classical and rock will be available on SpiralFrog. Top artists include VNV Nations, Miguel Migs and Frankie Bones.
"We are pleased to align with deeep.net/Mtunes to increase our offering of music for our users," said Jennifer Link vice president of strategic music marketing. "We are continually working to ensure that our users not only can find their favorite songs and artists, but also discover new music in any of the more than 20 genres available on SpiralFrog."
SpiralFrog provides an alternative to illicit file-sharing with a comprehensive music experience that allows music fans to discover songs, albums, music videos, music news, artist bios, reviews, discographies and album art, among other rich content features. SpiralFrog also lets users create playlists and use a Facebook application that allows them to track the most popular downloads on the site.
How SpiralFrog Works
SpiralFrog offers music enthusiasts unlimited downloading of free and legal music compositions and music videos. SpiralFrog enables anyone to access and download files from a library of more than 1.5 million songs and 6,000 music videos, with new content added weekly. To access the free content, users must only fill out a simple and quick registration form. As part of the SpiralFrog experience, users see relevant, targeted advertising that does not interfere with their enjoyment of music.
Songs and videos downloaded on SpiralFrog will play on Windows PCs running XP and Vista. Members can download to their PCs and synchronize their music with portable music players or music-enabled phones that support Windows Media digital rights management.
About SpiralFrog™
Headquartered in New York, SpiralFrog™ (http://www.spiralfrog.com) is a Web-based advertising-supported music experience that combines music discovery tools with free and legal downloads of audio and video content licensed directly from the catalogs of the world's leading music owners. SpiralFrog offers music-lovers a compelling alternative to illicit file-sharing and pirate sites, with a secure environment for them to satisfy their unyielding passion and thirst for music and entertainment information at no cost.
About Deeep.net/Mtunes
Deeep.net/Mtunes is one of the leading independent digital music distribution companies in Europe. Presently we spread a repertoire of 100.000 tracks from more than 300 label partners to more than 250 digital music stores all over the world. The service relies on our proprietary technology platform, being constantly enhanced. Beyond sales and distribution, Deeep.net/Mtunes focuses on the marketing and promotion for key releases of labels and artists. Being headquartered in Hamburg, Germany, Deeep.net/Mtunes operates branches in the US, Sweden and Italy, plus additional key-partnerships in Paris, France and London, England.
MULTIMEDIA GALLERY http://www.businesswire.com/cgi-bin/mmg.cgi?eid=5716398