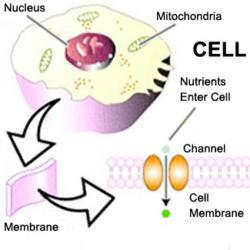 The Herxheimer Reaction may affect you within a few days, weeks, or the symptoms may come and go throughout the detox process. In fact, some symptoms may appear exacerbated to the point of seeming worse for a while
Bakersfield, California (PRWEB) November 15, 2012
As the New Year approaches filled with health resolutions for many, California health and wellness retailer Spirit Detox (http://www.spiritdetox.com) warns against the side effects of detox programs.
"Experiencing side effects during a natural detox process is actually a sign that the cleansing is removing toxins and imbalances from the body," states Spirit Detox owner, Albert Milligan.
These symptoms, also referred to as the Herxheimer Reaction, include fatigue, skin rash, nausea, vomiting, sinus congestion, and more. Other symptoms may be present but tend to vary with the individual person.
The company also warns that this can be quite discouraging for those who start a detoxification health regiment optimistic and then start to feel worse. "The Herxheimer Reaction may affect you within a few days, weeks, or the symptoms may come and go throughout the detox process. In fact, some symptoms may appear exacerbated to the point of seeming worse for a while," Milligan continues.
According to Spirit Detox, the best course of action to ease detox side effects is not to quit the program all together. Instead, they recommend drinking extra distilled water and getting plenty of rest. Reducing the dosage of the detoxification supplementation and slowly reintegrating it to help the body become accustomed is also recommended. Eventually, the detox pendulum will swing back to increased health and wellness over other symptoms.
Spirit Detox is dedicated to emotional and physical wellness, with a commitment using all-natural healing and enhancing products to promote the health and wellness of people, without damaging the earth or its creatures. Their line of products includes natural detoxing products for people and animals at fair prices. To learn more visit http://www.spiritdetox.com.