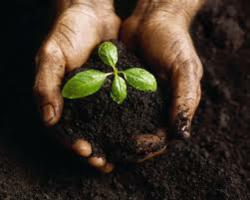 Maintaining an organic garden may seem like a bit of a hassle at first, but it's a worthwhile endeavor, particularly if you are concerned about the dangers of Toxic Food
Bakersfield, California (PRWEB) November 29, 2012
As another year approaches, more backyard gardeners are searching for ways to help increase their crops and eliminate toxins. According to California based Spirit Detox (http://www.spiritdetox.com), many of their customers actively involved in organic gardening are constantly looking for new ways to enrich their crops without using harsh chemicals.
"Organic gardening is a method of gardening that uses no chemicals for fertilization or to kill pests, such as insects, weeds, and fungi. Instead, organic gardeners use a variety of natural methods for these tasks," states Spirit Detox owner, Albert Milligan.
With health conscious choices at the forefront for Spring 2013, organic gardening is seeing a spike in interest in both rural and metropolitan communities. Most people interested in organic gardening are quite knowledgeable about how the foods they consume affects their bodies. By growing their own crops, these gardeners are able to control what ultimately ends up on their dinner tables.
"Organic vegetables are some of the purest forms of food available on the market today. By choosing only organic fruits and vegetables, you can be sure that you and your family are getting the most nutritious produce you can get your hands on," Milligan explains. "Maintaining an organic garden may seem like a bit of a hassle at first, but it's a worthwhile endeavor, particularly if you are concerned about the dangers of Toxic Food."
To help aide gardeners in this aspect, Spirit Detox offers is own natural fertilization product called EarthFood. This product is an all-natural, mineral based approach to helping create lush and bountiful crops. In fact, the product is so safe that when used on fruit and vegetable crops it meets the criteria set forth by the USDA to be considered organic.
Spirit Detox is dedicated to emotional and physical wellness, with a commitment using all-natural healing and enhancing products to promote the health and wellness of people, without damaging the earth or its creatures. Their line of products includes natural detoxing products for people and animals at fair prices. To learn more visit http://www.spiritdetox.com.
# # #
Contact:
Albert Milligan
Owner/Founder
800-699-1077