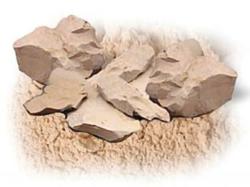 it is the minerals in this product that contribute to the aided balance within the body
Bakersfield, California (PRWEB) January 30, 2013
One of the most surprising trends in health and beauty is including healing clay as part of a daily wellness routine. Natural health firm Spirit Detox (http://www.spiritdetox.com) offers a bit of insight into this unusual trend.
"The benefits of healing clay to the body's internal system are remarkable," states Spirit Detox founder, Albert Milligan. "We hear from customers all over the world who have started using this clay and who just feel better than they ever have."
According to Milligan, it is the minerals in this product that contribute to the aided balance within the body. From using healing clay in a bath to help with body aches and pain to consuming edible healing clay for internal healing of fibromyalgia, digestive ailments, etc. This type of natural clay is available in a wide variety of formats from Spirit Detox, ranging from deodorants to edible material.
Of course, Milligan warns that every body reacts differently to adding healing clay as a daily routine. "It is important that anyone wanting to try out a clay regiment speak with their doctor or a licensed holistic healer prior."
Spirit Detox is dedicated to emotional and physical wellness, with a commitment using all-natural healing and enhancing products to promote the health and wellness of people, without damaging the earth or its creatures. Their line of products includes natural detoxing products for people and animals at fair prices. To learn more visit http://www.spiritdetox.com.