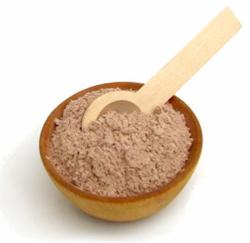 We believe Clay to be one of nature's best healers, and we want more people to be aware of its uses
Bakersfield, California (PRWEB) February 14, 2013
In its continuing efforts to educate customers about the benefits and uses of healing clay, SpiritDetox.com, a leading online retailer of clay-based products, has announced the addition of The Healing Power of Living Clay to its line of online health and wellness products. The book, which is written by Neva Jensen, provides valuable information about ION-MIN, the original "Living Clay," and its uses in the diet.
Albert Milligan of SpiritDetox.com indicated the importance of this book when he was asked about its launch, "We want our customers to understand everything they can about clay. We believe it to be one of nature's best healers, and we want more people to be aware of its uses. This book puts much of that information in one convenient location, making it more accessible for our customers."
The book is considered a basic primer for SpiritDetox.com's Terramin products. It gives details about the benefit of the products and the clay they contain in everyday use as well as in the diet.
"In addition, the book includes the scientific studies we used to determine that healing clay was a benefit to our customers," comments Mr. Milligan. The book joins a long list of informational products offered by SpiritDetox.com.
About SpiritDetox.com
SpiritDetox.com is an online retailer that sells nutritional, health and beauty products that contain living clay. Through the site, customers can find everything from detox products to shampoo containing natural ingredients as they seek to remove harmful toxins from their diets. For more information or to order for yourself, visit http://www.spiritdetox.com.