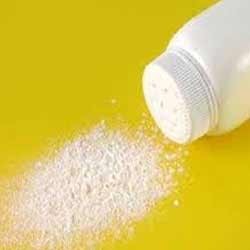 Many studies have found that talc and lung cancer can be linked
Bakersfield, California (PRWEB) April 23, 2013
As a continuing effort to inform the community of important findings relating to health, SpiritDetox.com has published an article about the hidden dangers of talc. The article's title, "Talc's Hidden Dangers – Could Body and Baby Powder Give You Cancer?" points to the contents of the article. It has been added to an online database offered to SpiritDetox.com visitors and customers.
When asked about the problems with talc, Albert Milligan of SpiritDetox.com said, "Many studies have found that talc and lung cancer can be linked. Also, when people inhale talc, it can cause inflammation in the lungs, leading to lung disease and pneumonia. Babies have even died because of excessive talc inhalation. I felt it was important to warn our community about these dangers."
As the article points out, the saddest part of this danger is that loving mothers often use talc-containing products on their babies, not knowing that they are increasing their child's risk of cancer and lung problems. In addition, using talc in the diaper area can increase a girls' chances of developing ovarian cancer later in life.
"These are serious risks," warns Mr. Milligan. "That's why we have published this article, and also why we offer safer, clay-based powders to our customers at SpiritDetox.com."
About SpiritDetox.com
SpiritDetox.com specializes in selling clay-based health, beauty and baby care products, allowing people to avoid the risks from toxins found in conventional products. To learn more about the healing benefits of clay and these products, visit http://www.spiritdetox.com.