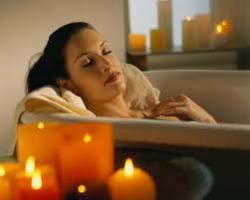 Most people are not aware of the tremendous benefits of soaking in a salt bath
Bakersfield, California (PRWEB) April 25, 2013
SpiritDetox.com is committed to providing information about healthy living to their growing online community, and the publication of a new article entitled "Himalayan Salt Baths for Healing, Disinfection, and Re-energizing" adds to the site's powerful online educational database.
The article looks at the hydrating benefits of the salt and water combination, as well as the energy it creates when it penetrates your skin. Albert Milligan of SpiritDetox.com said, "Most people are not aware of the tremendous benefits of soaking in a salt bath. It promotes natural cell growth and regenerates the body on the cellular level. This can treat a variety of illnesses and also aid in healing after infection or surgery."
The article recommends detoxing through a 30-minute salt bath. It also warns that because of the detoxing function of a salt bath, those who use one should spend the remainder of the day afterwards relaxing.
While Himalayan salt baths are advantageous, finding quality salts is difficult in light of the many tainted salt sources available today. SpiritDetox.con offers Himalayan salt that has been protected from toxins and offers pure detoxing properties.
About SpiritDetox.com
Specializing in healing clay products, SpiritDetox.com is an online retailer selling a wide range of personal and health products. All products are completely organic and natural and safe for use on humans and animals. Visit http://www.spiritdetox.com to learn more about their product line.