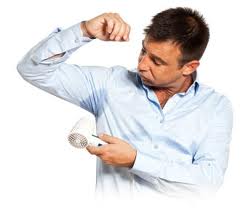 Sweating may be healthy... but most people do not accept body odors
Bakersfield, California (PRWEB) April 30, 2013
Sweat may be natural, but the odors it can cause are a problem for many people, and SpiritDetox.com has recently published an article discussing this very problem entitled "Sweating Is Healthy but Odors Are a Public Nuisance." Through the article, the online retailer hopes to shed some light on the truth about sweat, and what can be done with the odors it causes.
According to Albert Milligan, owner of SpiritDetox.com, "Many people are surprised to learn that sweat, in and of itself, isn't all that bad. In fact, it's the body's way of purging toxins and cleansing itself, and as such is actually very healthy. We should be encouraging our bodies to sweat on a regular basis. I felt it was important to let our readers know this."
Yet, most people are not comfortable with the body odors associated with sweat. "Sweating may be healthy," continued Milligan, "but most people do not accept body odors."
According to the article, traditional deodorants, particularly if they contain antiperspirants, are dangerous. SpiritDetox.com offers a natural clay-based deodorant that allows sweat to occur while still preventing odors in the armpits. "This way people can still get rid of toxins through sweat, without embarrassing odors," Mr. Milligan remarks.
About SpiritDetox.com
SpiritDetox.com is an online retailer that sells health and beauty products that focus on natural wellness. Most of the retailer's products contain healing clay that helps draw out toxins naturally. For more information visit http://www.spiritdetox.com.