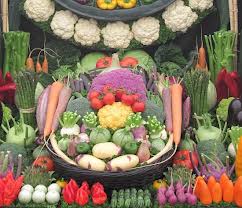 One of the best ways to avoid toxins in food is to grow your own
Bakersfield, California (PRWEB) May 02, 2013
Toxic food is everywhere today, and that's why SpiritDetox.com has launched an article highlighting ways to garden without pesticides and other chemicals. The article, entitled "Maintaining a Pesticide Free Organic Garden," was recently published on the site's educational article database.
According to Albert Milligan, owner of SpiritDetox.com, "One of the best ways to avoid toxins in food is to grow your own, but this requires an understanding of organic gardening. At SpiritDetox.com, we want to help our customers understand what they can do to avoid pesticides while also maintaining a fairly weed- and pest-free garden."
The article highlights natural pest and weed control products that can be used to help improve yields while avoiding toxins. It includes a discussion of homemade pesticides and natural weed controllers, as well as a discussion on maintaining healthy, fertile soil without chemical fertilizers.
"Most people want to garden without chemicals, they just don't know how," stated Mr. Milligan. "We wanted to provide a resource that would help provide the right information for interested home gardeners."
About SpiritDetox.com
SpiritDetox.com is an online retailer specializing in health, wellness and beauty products. Many of the products on the site are made with healing clay, an element that gives the body vital minerals it needs to thrive. To learn more about these products and healing clay, visit http://www.spiritdetox.com.