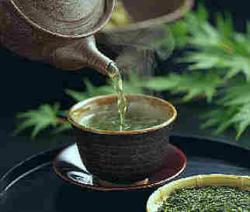 For centuries Asian cultures have used tea for healing
Bakersfield, California (PRWEB) April 17, 2013
SpiritDetox.com, a leading online retailer offering health and wellness products, takes a step back from highlighting the health benefits of clay in a recently published article. The article, entitled "Drink Your Way to Better Health with Green Tea for Detox and Mineralization," focuses on the detoxing benefits and healing properties of green tea. The article joins the comprehensive article database on SpiritDetox.com.
Albert Milligan, owner of SpiritDetox.com, indicated his reasoning for an article focused on green tea. He said, "for centuries Asian cultures have used tea for healing. Green tea specifically was used to improve mental clarity, heal wounds and even improve heart health. I felt that these benefits were worth sharing with our readers."
The article specifically looks at the use of green tea as a detoxing agent. Because it contains high levels of polyphenols, powerful antioxidants, it helps remove free radicals in the body, thus lowering an individual's risk of cancer and other diseases.
To maximize these benefits, the article recommends using green tea mixed with calcium montmorillonite clay (Kanwa). This combination provides the benefits of healing clay along with the benefits of green tea.
SpiritDetox.com offers health and beauty products for those who are interested in maximizing their health. The products are free of toxins and contain healing clay to provide the body with the minerals and nutrients it needs for ultimate health. Visit http://www.spiritdetox.com to learn more about their products.