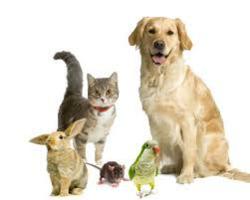 Many veterinarians and animal specialists correlate poor pet food quality to an increase in the preponderance of genetic illness, weak offspring, pet skin conditions, and pet allergies
Bakersfield, California (PRWEB) November 20, 2012
With many pet owners unable to afford proper veterinary care, California health and wellness retailer Spirit Detox (http://www.spiritdetox.com) is aiding owners in determining proper nutrition for their beloved animals.
"Many veterinarians and animal specialists correlate poor pet food quality to an increase in the preponderance of genetic illness, weak offspring, pet skin conditions, and pet allergies," Spirit Detox owner Albert Milligan states, adding that many of these conditions equate to costly vet bills.
The group also points out that most commercially packaged pet food often includes artificial ingredients in highly dangerous levels. For example, studies have linked top ingredients in most dry pet foods phosphoric acid, glyceryl monostearate and propylene glycol to cancer causing properties.
"Much of the ingredients in prepackaged pet foods contain the remnants of crops and meats exposed to pesticides, herbicides, genetically modified ingredients and synthetic hormones, which may or may not provide adequate nutrition for optimal pet health," says Milligan. "By finding a pet food that contains as many natural ingredients as possible, many health problems can be eliminated in these animals."
Pet owners, Spirit Detox concludes, can easily tell if their cat or dog is suffering from poor nutrition or a reaction to elements of their food. Examples of possible symptoms include incessant itching (not due to fleas or other parasites), hair loss, vomiting, gas, loose stools, and/or constant licking.
Spirit Detox goes on to state that supplementation can greatly help keep animals healthy, as well.
To help pet owners decide on a pet supplement they can trust, Spirit Detox also offers their own line of organic pet supplementation products. Nutra-min for Pets is available in 2-pound, 4-pound, and 8-pound packages. The mixture contains a pet grade dose of living clay, known to benefit both humans and animals alike. The product is safe for dogs, cats, horses, and birds.
Spirit Detox is dedicated to emotional and physical wellness, with a commitment using all-natural healing and enhancing products to promote the health and wellness of people, without damaging the earth or its creatures. Their line of products includes natural detoxing products for people and animals at fair prices. To learn more visit http://www.spiritdetox.com.
Contact :
Albert Milligan
Owner/Founder
Spirit Detox
1-800-699-1077