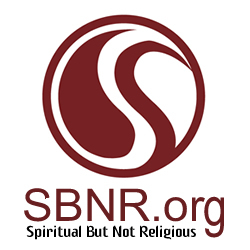 As humanity evolves so too should the way we experience spirituality
Grand Haven, MI (Vocus) April 23, 2009
SBNR.org, a new social media company, was launched this month in Grand Haven, Michigan to serve the world-wide population of people that describe themselves as spiritual but not religious (SBNR). It is estimated that in the United States alone over fifty million people are SBNR. Ian Lawton, an Australian minister and independent spiritual teacher, founded the company that offers spiritual services to individuals that find little or no connection with traditional religion.
"As humanity evolves so too should the way we experience spirituality," says Lawton. "Living impassioned, ethical and spiritual lives outside of organized religion is part of this evolution. It's not surprising that spiritual people seek to be affirmed outside of the dogmatic traditions."
The company provides written, audio and video content using the most recent technological advances. Daily affirmations, weekly sermons, spiritual articles and other content are delivered for free via the Internet and email. Recently the company launched Today's SBNR Affirmation a website that delivers short spiritual but not religious (SBNR) affirmations Monday through Friday. "Our purpose is to promote wonder and the rapture of truly being alive," says independent spiritual teacher Ian Lawton. "These short affirmations are designed to remind the SBNR community that the Divine is accessible in all the ordinary moments of our day."
The company expects to launch its Facebook presence in May. Over one hundred million people log onto Facebook each day. Ian Lawton believes Facebook is a great place for spiritual people to interact and affirm their experiencing of God. "Wherever people meet they can celebrate the Divine. Meeting on Facebook is just as good as meeting in church," proclaims Lawton.
A noticeable attribute of SBNR.org is the lack of advertising on its sites. Unlike most companies that provide free content on the Internet, SBNR.org offers its content without advertising. Steve Frazee, CEO and co-founder of the company, explains that the choice to avoid embedded advertising was an intentional effort to honor the sacred nature of their work. "Seventy percent of the US economy is based on consumption and yet the studies consistently report that consuming more stuff does not make us happier. At SBNR.org, our intention is to assist people in experience the Divine at any moment in the day. We do that by creating sacred digital spaces devoid of consumption messages."
Income for the company is provided solely from monthly contributions made by the community. "Our business model is simple," says CEO Frazee, "We focus on serving the SBNR community and in return we ask the community to affirm us by providing monthly contributions. It is a beautiful symbiotic relationship."
###