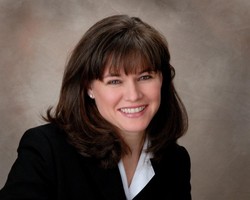 "As parents, we should care about what influences our children"- Michele Bondi Bottesi
Rochester Hills, MI (PRWEB) March 24, 2010
March 15th marked the one year anniversary of Joseph Karl Publishing. Michele Bondi Bottesi, CEO, Author released two spiritual books for pre-teens and teens that were co-authored by her sons. In life, teens learn about love from movies, music and social media. In her books, the truth of God's love is explored so that pre-teens and teens can learn about God's love, identify with it and apply it to their lives.
America's preteens and teenagers are bombarded with false messages about love. The problem is that most everything that they experience in their lives is based on a Hollywood Illusion while shows like American Idol become the foundation of their self-worth. Parents across America are witnessing the devastating results of preteen and teenagers poor self-worth and Michele Bondi Bottesi, M.A., L.L.P. is no exception. The difference is that Michele decided to take action which included getting her teen and preteen sons involved in the mission.
As a Mother, Psychologist and Author of the book, "Your Personal Apostolate: Accepting and Sharing the Love of God", published in March 2009, Michele understands all too well how society's view of love and God's view of love are in sharp contrast with one another. After reading her book, Author Michael H. Brown said, "A heartfelt insight into how God weaves in and out of our lives."
Right Book at the Right Time
That inspiration gave birth to her two new books for the preteen and teen markets titled, "Your Preteen Apostolate: Accepting and Sharing the Love of God." and Your Teen Apostolate: Accepting and Sharing the Love of God."
"As parents, we should care about what influences our children", Michele continues. "No one cares about your child like you do." The book shows preteens and teenagers how God is at work in their lives through good times along with life's difficulties. Young readers get a practical, real view of their life's true meaning and purpose. The stories are brought to life by her sons, who give readers a unique point of view that is sure to hit home with the preteen and teen market. "We live in a world that doesn't grasp how powerful God's love is for each of us. That message has to shared with the preteen and teenage market to combat the myriad of negative influences about false love that are circulating everywhere", said Michele.
Joseph Karl Publishing was founded in 2009 by Michele Bondi Bottesi to help people address their deeply personal search for life's meaning especially during turbulent times. Her website http://www.godisatworkinyou.com and her blog http://www.godisatworkinyou.blogspot.com offer readers insights, testimonials, and updates plus opportunities to purchase her books which are for sale on http://www.amazon.com.
If you'd like more information, or to schedule an interview with Michele Bondi Bottesi, please call George Piliouras at 313-595-1897 or e-mail George at george(at)giliourasandassoc(dot)com
###