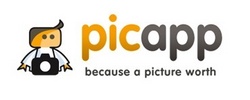 Making Splash content available through PicApp offers an innovative way for thousands of blog sites to enter the content license market by utilizing our images with PicApp's ad-funded technologies and in turn, exposes our rich database of images to millions of people
SAN FRANCISCO & LONDON (PRWEB) July 7, 2008
PicScout, which developed and operates PicApp, and Splash News have come together to offer bloggers and other online publishers premium, licensed images to enhance news and creative content at their sites, while at the same time, addressing content owners' usage tracking and copyright concerns.
"Making Splash content available through PicApp offers an innovative way for thousands of blog sites to enter the content license market by utilizing our images with PicApp's ad-funded technologies and in turn, exposes our rich database of images to millions of people," Gary Morgan, CEO, Splash News, said. "Splash teams with PicApp to reduce online piracy and to create a new media revenue stream for its contributors."
Adding Splash content to PicApp's broad image library brings PicApp closer to being the de facto "one-stop-shop" for the widest range of images for bloggers, in many popular categories, including sports, technology, fashion – and now, more than ever, entertainment.
"We've had quite a bit of feedback from our online publisher community that suggests that celebrity/entertainment images are difficult for them to attain, primarily due to the high licensing costs and the importance of the delivery timeliness," Eyal Gura, CEO, PicScout, said. "Working with Splash gives online publishers easy access to Hollywood celebrities – photos that they couldn't afford before."
PicApp also offers an image RSS feeder that allows bloggers to pre-set the images they are interested in and get alerts through the RSS tool when new images matching their criteria are uploaded to PicApp.
PicApp is currently in beta. Other news and photo agencies licensing images to PicApp include, among others, Getty Images, Corbis and Image Source. Once at http://www.picapp.com, bloggers can select from the wide range of images and use them for free adjacent to a news post or editorial content on their sites. When the image is streamed from the PicApp servers, it comes with a non-intrusive ad that provides a monetization tool on the content owner's behalf.
About PicScout
PicScout (http://www.picscout.com) is the leading technology services provider to the digital content industry. For years, the company's flagship ImageTracker™ has been the industry standard application for helping visual assets owners control and monitor the distribution of their proprietary images across all media. PicScout headquarters are in San Francisco. The company has a development and operations center in Herzelia, Israel.
About Splash News
Splash is the leading independent entertainment news and picture agency in the world. Splash brings the hottest, most up-to-date Hollywood stories, videos and photos to millions of people in more than 55 countries around the world on all media platforms. Splash operates out of offices in London, Los Angeles, New York and Florida. For more information, visit http://www.splashnews.com.
Technorati tags: PicApp, PicScout, celebrity photos, blogger applications, widgets, free images, images for blogs, breaking news photos, stock photography, copyrighted images