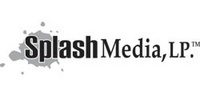 The high caliber of Splash Media's training content is a perfect fit for the Safari Books Online library
DALLAS & SEBASTOPOL, Calif. (PRWEB) August 6, 2008
The partnership will add Splash's on-demand training network, The Success Training Network (TSTN), and Splash Media's xTrain network to Safari's online video collection. TSTN is a robust library of more than 300 hours of business skills training content from the world's most renowned speakers, authors and trainers in the areas of business, sales and self-improvement. Splash Media's xTrain network includes more than 130 hours of video training for graphic design, web design, digital arts, digital photography and online marketing.
"The high caliber of Splash Media's training content is a perfect fit for the Safari Books Online library," said Jeff Patterson, CEO of Safari Books Online. "We are constantly striving to create a multimedia learning experience for our users. One of our goals is to fulfill our subscribers' demands for quality video content and Splash allows us expand our library of training videos for technology, design and business professionals."
Splash Media has developed the programming and tools to create and publish customized corporate and consumer training media, along with online networks to boost national and international companies' communications and eLearning efforts. Utilizing a $5.5-million, state-of-the-art studio and an award-winning production and technical team, Splash Media is able to quickly produce, publish and deliver rich media content to effectively educate, communicate and entertain companies, students,and institutions across the U.S. and around the world.
"This is a great opportunity for Splash Media to bring our unique approach to broadcast-quality video training to the Safari Books Online audience," said Chris Kraft, president and founder of Splash Media. "Safari has a reputation of bringing dynamic, expert-level technology and business content to the marketplace and our content matches the needs of users wanting high quality training in an on-demand video format."
Since 2001, Safari has been compiling the best technology and business books from the leading authors and publishers into an online database that IT, programming, design and learning professionals could quickly and easily search for reliable, definitive answers to mission-critical questions.
About Splash Media
Splash Media LP is a Dallas-based media publishing and technology company that develops online, customized Internet television networks for corporate communications and training. Splash Media utilizes its state-of-the-art television studios to quickly produce, publish, and deliver rich media content. Splash Media offers an innovative, convenient and efficient solution for communicating with and training associates across the world, via the Internet. Splash Media's current online networks include http://www.tstn.com, http://www.xtrain.com, and http://www.mptntv.com as well as Splash Stream Solutions for private-label corporate networks. For more information, please visit http://www.splashmedia.com.
About Safari Books Online
Safari Books Online (http://www.safaribooksonline.com), founded in 2001 as a joint venture of pre-eminent technology publishers O'Reilly Media Inc. and Pearson Technology Group, is the leading on-demand reference and learning platform delivering expert content from the world's thought-leaders in business and technology innovation. Safari offers the combined collections of O'Reilly Media, Peachpit Press, and many more top publishers in one fully searchable database. IT professionals, software developers, web designers, and business and creative professionals use Safari as their primary resource for research, problem solving, learning and certification training. Thousands of books, manuscripts, short topics, articles and instructional video are available from expert authors, innovators and thought leaders. Safari as an essential, always-on business tool is fast changing the way corporate, academic and training organizations access information and enables increasingly mobile workforces to get technical and business reference resources anytime and from anywhere. Safari offers a range of B2B product mixes and pricing programs for every sized organization and a B2C product option for individual users.