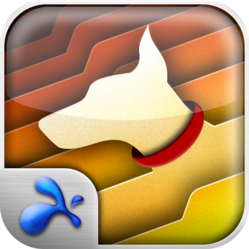 San Jose, CA (PRWEB) April 06, 2012
Splashtop Inc., the worldwide leader in cross-device computing, today released file transfer and breadcrumb navigation features for FileHound, an app to remotely access computer files from an iPhone and iPod touch. Designed for small screens, FileHound is the easiest way to list, search and navigate documents, photos, music and videos on a computer. FileHound is the winner of the About.com Readers' Choice 2012 Best iPhone/iPod App and leverages Splashtop's award-winning remote desktop technology.
With FileHound, users can now transfer files from a PC for viewing offline. Documents or content for personal entertainment, including movies, music, photos and videos, can be copied to your iPhone and accessed with iPhone's native viewer or other compatible apps.
FileHound users can also connect to their PC desktop remotely to view files and use office applications, such as Outlook, PowerPoint, Excel and Word.
"FileHound turns your smartphone into the best file transfer and remote desktop device ever!" said Mark Lee, CEO of Splashtop. "It is designed to be easy to use to fetch and view files offline when you are on the go. Our FileHound fans have requested this file transfer feature and we have delivered!"
In addition to FileHound's new file transfer and breadcrumb navigation features, the app has the ability to:

Instantly see a list of all files with two taps on the screen
Find files with easy-to-use FileHound search or view the recent items folder
Navigate with Trackpad mode for ultimate precision on small screens
Use the shortcut toolbar to toggle between browsing and editing modes
Activate the keyboard or scroll bar
Zoom in or out of a screen
Lock the screen orientation
Easily disconnect a session
FileHound is simple to install and compatible with all versions of iPhone and iPod touch (iOS 4 or above) and Windows 7, Vista and XP. Just install the FileHound app on an iPhone or iPod touch and the Splashtop Streamer software on a remote computer. Then create a security code on both devices. Once installed, FileHound users can find and access files on a remote computer from anywhere in the world.
View a short video on FileHound at: http://youtu.be/xP0YPfCFJWk
FileHound can be downloaded for a special promotion price of $4.99 USD (regular price of $9.99 USD) from the iTunes App Store at
http://itunes.apple.com/us/app/filehound/id457716007?ls=1&mt=8
To celebrate the About.com award and the launch of the new version of FileHound, Splashtop is giving away 25 free copies of the FileHound app. Visit Splashtop's blog at splashtop.com/blog/ to enter and increase your chances of winning by tweeting about the giveaway each day until it ends on April 15.
For more information on FileHound and the giveaway please visit splashtop.com/filehound/
About Splashtop Inc.
Splashtop aspires to touch people's lives by delivering the best-in-class remote desktop experience – bridging tablets, phones, computers and TVs. Splashtop Remote Desktop empowers consumer and business users with high-performance, secure, interactive access to their favorite applications, media content and files anytime, anywhere.
Splashtop's products are top-selling apps on Apple App Store, Google Play, Amazon Appstore for Android, Nook Apps, BlackBerry App World, HP App Catalog, Lenovo App Shop and others. More than 6 million people have downloaded Splashtop products from app stores, and more than 100 million devices from HP, Lenovo, Dell, Acer, Sony, Asus, Toshiba, Intel and other partners have shipped with Splashtop.
The consumerization of IT and proliferation of mobile devices is leading to adoption of Splashtop by businesses. The Splashtop Bridging Cloud ensures reliable, secure, and high performance connectivity across multiple devices, while offering IT, system integrators and service providers' policy-driven control.
Splashtop has won the prestigious "Most Innovative Product" award from PC World, the "Best of What's New" award from Popular Science and the "Best of 2012 CES" award from LAPTOP Magazine. The company is headquartered in San Jose with offices in Beijing, Hangzhou, Shanghai, Taipei and Tokyo. For more information, visit splashtop.com.