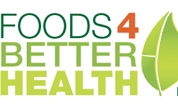 The Latest Controversy: Dr. Kevin's Take on the Splenda Debate.
Boston, MA (PRWEB) June 28, 2013
Foods4BetterHealth.com, a new food and nutrition web site that believes in using food to heal and prevent disease and illness and help you live a long, happy life, has released a report on the latest controversy concerning the artificial sweetener sucralose, commonly known by the brand name "Splenda."
As Foods4BetterHealth reports (http://www.foods4betterhealth.com/the-latest-controversy-dr-kevins-take-on-the-splenda-debate-2555), the Center for Science in the Public Interest, a consumer advocate group, recently announced that they were downgrading sucralose from "safe" to "caution" status after an unpublished study conducted in Italy by scientist Dr. Morando Soffritti found that sucralose caused cancer in mice. (Source: Center for Science in the Public Interest, "CSPI downgrades Splenda from 'safe' to 'caution,'" http://www.cspinet.org/new/201306121.html, June 12, 2013.) As a result of his research, Soffritti advised that women and children should not eat sucralose and that more research is needed. (Source: Butterworth, T., "Controversial Italian Scientist Says Splenda Causes Cancer," Forbes web site; http://www.forbes.com/sites/trevorbutterworth/2012/04/24/controversial-italian-scientist-says-splenda-causes-cancer/#, last accessed June 18, 2013.)
As the article "The Latest Controversy: Dr. Kevin's Take on the Splenda Debate" notes, up until recently, Splenda has been known as a safe sweetener, with no adverse effects or negative aftertaste, unlike many other sweeteners on the market. Dr. Kevin notes that Splenda has been endorsed by the American Diabetes Association, the World Health Organization, the Food and Drug Administration, and many more as a safe alternative to sugar that can be beneficial in curbing rates of obesity and type 2 diabetes.
The Foods4BetterHealth report states that this unpublished study has received significant media attention in the past few weeks, yet no one has considered the fact that the scientist who conducted the study, as well as the institute where he works, has been in hot water before for a lack of quality control and improper experimental designs in previous studies. (Source: "Update on Ramazzini Institute Data in IRIS Assessments," U.S. Environmental Protection Agency, http://www.epa.gov/iris/ramazzini.htm, last accessed June 18, 2013.)
The report concludes that, according to Dr. Kevin, there is no need to stop eating Splenda just yet. Based on his research, Dr. Kevin was able to conclude that Splenda is a safe sweetener that can be used in baking and/or cooking.
Foods4BetterHealth.com, created by Doctors Health Press, is a food news and health web site, offering readers information about the latest food controversies, exclusive expert advice, and health tips to ward off illness, prevent disease, and live a long, healthy life. For more information, visit http://www.foods4betterhealth.com.