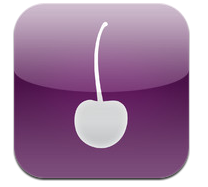 Splurge releases much anticipated ipad app for trendy sales on the Apple Marketplace
Los Angeles, CA (PRWEB) February 08, 2013
On February 2, 2013, the social shopping community Splurge announced that it has officially released an iPad app for trendy sales on the iTunes marketplace.
More than 7,500 shoppers have become part of Splurge's online social shopping community. The Splurge iPhone app was featured in the February 2013 edition of People Magazine and has been downloaded by over 5,000 community members.
According to LA Fashion Magazine, "If you're passionate about style and luxury, Splurge is your ideal, one-stop shopping destination." With the release of the iPad app, Splurge takes shopping to the next level, according to founder Eric Dahan.
Through member participation, the social shopping community Splurge finds the trendiest time sensitive deals from all the top flash sales sites across the web like gilt and posts the trendiest items to the Splurge platform. Community members interact with the products so that it makes it easy to filter by likes and popularity. Splurge was named as a Savvy App to look out for in People Magazine and have been featured in Women Wear Daily and LA Fashion Magazine.
Splurge is an social community of shoppers that determine what is trending in fashion and home decor based on popular demand. Community members use the Pinterest-like social bookmarking tool to share trendy deals from the top sales sites around the web. Splurge members then vote on the items so that they are filtered based upon popularity and relevancy. Users discover new items at amazing prices and Splurge when the time is right.