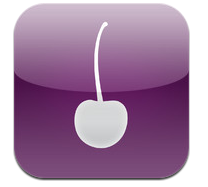 Splurge has also received outstanding third-party reviews from trustworthy news sources like People, Women Wear Daily and LA Fashion Magazine
Los Angeles, CA (PRWEB) January 31, 2013
Splurge has released an Iphone app that makes it fun for users to find the best time sensitive deals across the web on trendy items. Splurge's online community of shoppers share hundreds of sales across the web each day from top flash sales sites like gilt, hautelook and ruelala. Items fall into the categories men's fashion, women's fashion and trendy home accessories.
Splurge is unique in that it provides shoppers with a fun and aesthetically pleasing way to browse for trendy items on their iPhone. In the short time that the app has been on the market, it has already been downloaded close to 5,000 times and the amount of downloads is growing daily.
Further, Splurge has also received outstanding third-party reviews from trustworthy news sources like People, Women Wear Daily and LA Fashion Magazine. The positive reviews of Splurge indicate that the app is easy to use and aggregates the best deals on the web so everyone can find something trendy at an affordable price.
Splurge is an social community of shoppers that determine what is trending in fashion and home decor based on popular demand. Community members use the Pinterest-like social bookmarking tool to share trendy deals from the top sales sites around the web. Splurge members then vote on the items so that they are filtered based upon popularity and relevancy. Users discover new items at amazing prices and Splurge when the time is right.