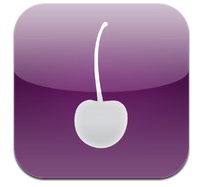 Los Angeles, CA (PRWEB) February 15, 2013
On February 15, 2013, Splurge, a social shopping community where people go to discover and set style trends, was named in the February 2013 edition of People Magazine as a "Savvy App" to Watch Out For this year.
When asked about being chosen in People Magazine, Splurge founder Eric Dahan stated, "We are honored to be featured in such a prominent and well respected publication." According to Dahan, Splurge has recently developed some amazing new technology that he believes "will revolutionize the way people shop for product on the web."
Splurge is a social community of shoppers that come together to make it easy to determine what is trending in fashion and home decor, based on popular demand. Community members use the Pinterest-like social bookmarking tool to share trendy deals from the top sales sites around the web like gilt group. Splurge members then vote on the items so that they are filtered based upon popularity and relevancy. Users discover new items at amazing prices and Splurge when the time is right. Download the Splurge Iphone app or Ipad app.