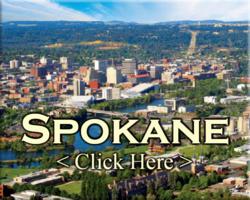 Nwcouriers.com has already ranked on the first page in Google Search for many relevant search terms
(PRWEB) February 28, 2013
Spokane, WA: NW Couriers is a lead generation service that offers free quotes for shipping, courier services, and local deliveries. This service is offered free to consumers through small subscription fees paid by local couriers. Spokane is the first region NW Couriers is offering services to with at least four more regions to follow soon. Those regions include Boise, Tri-Cities, Portland, and Seattle.
Nwcouriers.com has already ranked on the first page in Google Search for many relevant search terms including; "Spokane Couriers" and "Spokane Courier Quote." Companies that sign on early are guaranteed prime placement in the NW Couriers directory.
Additional benefits are:

Low Monthly Subscription – Areas low as $10 per month
No Commissions – Couriers keep all of the sale!
Fast! – Couriers receive leads in real time.
Freedom – Couriers choose the jobs they want
NW Couriers is not a brokerage and therefore does not receive a commission on any sale. Couriers receive quote requests in real time immediately after a contact form is submitted. Couriers are not obligated to respond to any quote request, they can choose the jobs that best fit their schedule and resources.
For a limited time NW Couriers is offering a 30 day free trial for qualified local couriers.
NW Couriers website is up and running with requests coming in every week. Need a Courier Quote? NW Couriers knows that most businesses run on tight budgets and our competitive format insures you the best rates available. Since time is also an important constraint our couriers understand the importance of keeping its promise in delivering your parcels on time. NW Couriers provides excellent services for all courier needs in and around the Northwest. Many of our providers can also assist with national and international shipping services. Time is precious, why waste time contacting different companies for bids and quotes. Get it all your quotes done in one place FREE.
For more information about NW Couriers visit nwcouriers.com