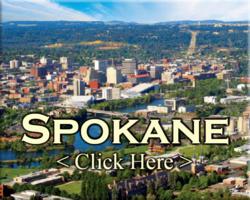 NWCouriers understands the importance and urgency for your cargo
(PRWEB) May 31, 2013
Spokane, WA: NWCouriers.com offers Free Quotes from Local Shipping Companies in the Pacific Northwest. Spokane, WA - Portland, OR - Boise, ID - Tri-Cities, WA - Seattle, Wa. One site where local independent transport companies seek the opportunity to bid on the clients business. Time is precious, why waste time contacting different companies for bids and quotes? Get it all the quotes done in one place – for free.
-Same Day Delivery
-Next Day Delivery
-Medical Courier
-TSA Approved
-Scheduled Deliveries
-And more…
NWCouriers understands the importance and urgency for your cargo and hence their transport providers take all the necessary care to ensure that it is delivered in the best possible manner. Another benefit of opting for this service is that it provides cost effective and affordable delivery deals. Send your parcel on time and without having to burn a hole in your pocket. NWCouriers knows that most businesses run on tight budgets and their competitive format insures the best rates available.Since time is also an important constraint their transport providers understand the importance of keeping its promise in delivering parcels on time. NWCouriers provides excellent services for all kinds of transportation and shipping needs in and around the Northwest. Many of their providers can also assist with national and international shipping services.
There is no fee or membership required to find a shipping company on NWCourier.com
The Spokane Courier Services Area includes: Spokane, Spokane Valley, Millwood, Liberty Lake, Post Falls, Rathdrum, Hayden, Couer d'Alene, Sandpoint, Bonners Ferry, Newport, Deer Park, Chewelah, Colville, Omak, Okanogan, Medical Lake, Cheney, Airway Heights, Mead, Nine Mile Falls, and Davenport.
For more information contact NWCouriers.com
Web Design for NWCouriers.com provided by 2X Sales Results Group LLC