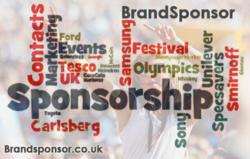 marketing and sponsorship contacts are vital for today's arts and entertainment producers
(PRWEB UK) 27 February 2012
Brand Sponsor, a web directory of marketing contact information launched this week aimed at producers whose arts grants and funding have been slashed over the last two years.
Announcing the service MD of Brand Sponsor Ben Devlin said: "Arts and entertainment producers are increasingly dependant on partnerships with big business and advertising contacts like Sony, Tesco, Heineken and Adidas to solve the problems of deficit funding.
"The marketing director of every household and high street name has an increasingly crucial rule to play in supporting the social and cultural life of Britain today through sponsorship of events, festivals and entertainment".
The Brand Sponsor directory lists direct contacts for marketing directors across all industries. Click here to browse the categories.
Most major businesses have always had an allocated corporate and social responsibility budget that sponsors the arts, local communities and environmental campaigns.
However, marketing industry analysts now observe that brands are seeking to gain greater customer loyalty and interaction with the marketing director increasing the levels of funding for partnerships with the entertainment industry, engaging directly with the broader lifestyle choices of their target consumers.
The new marketing contact database details Britain's top 500 brands, including a rundown of the corporate sponsors of the London 2012 Olympics.
Click here to visit http://www.brandsponsor.co.uk
Brand Sponsor
The team behind Brand Sponsor is drawn from the television industry where corporate partnership has been a growth area for the last two years through new product placement legislation and increased interest in Advertiser Funded Programming, tv shows directed funded by brands.
# # #