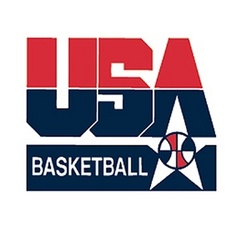 We're particularly excited because of the special place that basketball holds in the hearts and minds of American sports' enthusiasts, and it also happens to be a personal passion of mine. Our Honorary Board of Trustees includes some of the most prestigious and legendary players in the game including Bob Cousy, Tim Duncan, Jason Kidd, Julius
NEW YORK (PRWEB) March 17, 2008
USA Basketball now joins over 50 single-sport Halls of Fame, national governing bodies, museums and other sports organizations across North America as a Founding Sports Partner of the Sports Museum of America (SmA), http://www.sportsmuseum.com. Scheduled to open in New York City in May 2008, SmA is the Nation's first and only museum to celebrate all sports under one roof. Filled with original films, sports memorabilia, state-of-the-art interactives and an iconic collection of memorabilia, SmA will richly showcase the history, grandeur and significance of sports in American culture through great sports' stories of courage, education and triumph.
According to USA Basketball executive director Jim Tooley, this exciting new partnership will introduce a broad new audience to the legacy and thrills of basketball. "Basketball's popularity in the United States is well recognized and the sport's popularity continues to skyrocket worldwide. USA Basketball is excited to partner with the Sport Museum of America. Basketball has a vast, and an immensely rich tradition in the landscape of sports and USA Basketball's inclusion in the Sports Museum of America will help enrich the experience of every visitor."
"The Sports Museum of America is very pleased to have USA Basketball join our more than 50 exclusive sports partner organizations to create the first comprehensive museum of sports," says Founder and CEO Philip Schwalb. "We're particularly excited because of the special place that basketball holds in the hearts and minds of American sports' enthusiasts, and it also happens to be a personal passion of mine. Our Honorary Board of Trustees includes some of the most prestigious and legendary players in the game including Bob Cousy, Tim Duncan, Jason Kidd, Julius "Dr. J" Erving, Ann Meyers Drysdale, Patrick Ewing, Ron Harper, Earl Monroe and John Starks and we look forward to sharing basketball's tremendous legacy with our millions of visitors."
Under the terms of the partnership, USA Basketball will provide memorabilia pertaining to the history of basketball and of interest to the projected one million worldwide annual visitors to SmA. Memorabilia available for visitors to see will include jerseys from original Dream Team players Magic Johnson, Michael Jordan and Karl Malone. Likewise, both partners will undertake joint promotional efforts, and SmA will make an annual financial donation to USA Basketball.
SmA is widely anticipated to be a vibrant new addition to the redevelopment of Lower Manhattan by significantly increasing commercial and tourist activity in the area.
About USA Basketball:
Based in Colorado Springs, Colo., USA Basketball is a nonprofit organization and the national governing body for men's and women's basketball in the United States. As the recognized governing body for basketball in the United States by the International Basketball Federation (FIBA) and the United States Olympic Committee (USOC), USA Basketball is responsible for the selection, training and fielding of USA teams that compete in FIBA sponsored international basketball competitions, as well as for some national competitions. http://www.usabasketball.com
About the Sports Museum of America:
The Sports Museum of America (SmA) is the nation's first and only all-sports experience richly showcasing the history, grandeur and significance of sports in American culture. Created in exclusive partnership with over 50 single-sport Halls of Fame, National Governing Bodies and other sports organizations across North America, SmA features amazing state-of-the-art interactive technologies, dramatic original films and an iconic collection of sports memorabilia. SmA will also be home to the legendary Heisman Trophy (and annual televised presentation) and the Billie Jean King International Women's Sports Center, including the first Women's Sports Hall of Fame. Located in New York City at 26 Broadway (next to the "Charging Bull" and footsteps from the Statue of Liberty Ferry), the Sports Museum of America will open in May 2008. http://www.sportsmuseum.com