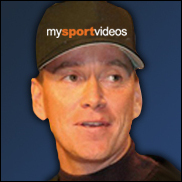 The children of the mobile era need to harness their potential and take pride in their achievements. MySportVideos™ and spokesperson, Tom Glavine, make a perfect match when it comes to enabling sports and shaping the direction of our youth
Atlanta, GA (PRWEB) March 6, 2007
http://www.mysportvideos.com, the first online social networking site designed specifically for Sports, signs MLB great, Tom Glavine, NYMets Pitcher, to head baseball category for growth and education of the sport. MySportVideos™ allows kids ages 8-18 to track and share their video, stat, and music archives by sport category, and best of all its free. The site is the industry's first mobile online community that lets you create and share your sport videos and stats with your friends, family, team members, coaches, even recruiters.
"We look at this as the "Next ESPN" channel on the internet, cell phone, and any other portable device," said baseball great Tom Glavine.
MySportVideos™ signs a 2-year partnership agreement with MLB great Tom Glavine of the NYMets, and many more Athletes and sponsors will be announced in the near future. Tom is well into spring training and this season he will almost certainly achieve his 300th career victory and MySportVideos.com is proud to be a big part of this Hall of Fame milestone event.
The mobile online sports leader has set a new standard for integrity, constructive and productive social networking. "The children of the mobile era need to harness their potential and take pride in their achievements. MySportVideos™ and spokesperson, Tom Glavine, make a perfect match when it comes to enabling sports and shaping the direction of our youth," said John Hayde, CEO of MySportVideos, LLC.
Log on to catch the "Question and Answer" with Tom Glavine. Find out why he is involved and how he would have used MySportVideos™ when he was an aspiring athlete.
MySportVideos™ recognizes that the lines between sport, entertainment and music have disappeared. Our ability to bring the three together in one focused internet community that speaks to kids ages 8 to 18, yet is shared with sports-minded individuals of all ages, is exciting.
For additional information, please contact Marketing at MySportVideos™ or visit http://www.mysportvideos.com.
About MySportVideos, LLC
MySportVideos™ is the first mobile online community that lets you create and share your sport videos, stats, and music with your Friends, Family, Team Members, Coaches, even Recruiters, and it's free. From our mobile phone with Video ring tones to our "Get Discovered" competition, MySportVideos™ is focused on creating a fun, exciting and interactive community targeting a broad age range, 8 to 18 year olds, with extended reach to family, friends, teammates, coaches and recruiters. The company is headquartered in Alpharetta, Ga. MySportVideos™ and MySportVideos.com names and logos are U.S. trademarked.
Contact:
Lisa Williams
Marketing
MySportVideos, LLC
# # #