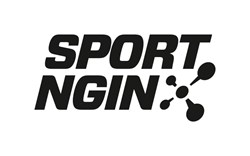 We've made a commitment to provide the most comprehensive solution to the premier hockey market.
Minneapolis, MN (PRWEB) December 10, 2013
Sport Ngin announced today that together with FASTHockey.com, the world-wide leader in video streaming solutions for amateur ice hockey, it has launched FASTHockey 360°-- a comprehensive, fully-integrated, digital media platform for premier ice hockey leagues.
The solution will feature Sport Ngin League 2.0, a complete retooling of the existing league management and real-time statistical system, which has been in development for more than a year. Leveraging nearly a decade of FASTHockey's experience working within the ice hockey marketplace, this new platform is built specifically for the needs of the premier hockey governing bodies, conferences, events, leagues, and teams.
In addition to the full integration of FASTHockey's market leading streaming and editing technology, the platform will include Sport Ngin's entire suite of tools including: a Sport Ngin website with powerful content management tools, new league and tournament management functionality, integrated real-time statistics, registration and other Sport Ngin applications.
FASTHockey 360° will be available to the premier ice hockey marketplace at absolutely no cost to customers using the FASTHockey platform, which now includes distribution to desktops, laptops, tablets, mobile devices, Roku, and Google TV.
"We've made a commitment to provide the most comprehensive solution to the premier hockey market," said Justin Kaufenberg, Chief Executive Officer at Sport Ngin. "FASTHockey changed the game when they created their hockey webcasting platform. We're excited to be changing it again by fully integrating the brand new Sport Ngin suite of technologies and offering them at zero cost under the FASTHockey 360° brand."
"While we are excited to be a part of the Sport Ngin family for many reasons, we are particularly excited about what FASTHockey 360° will bring to our partners," said FASTHockey's founder Marc Ruskin. "To be able to offer full integration of Sport Ngin's products, including the latest mobile and real-time scoring technologies, will only strengthen our value proposition to the ice hockey marketplace. We created FASTHockey nearly a decade ago to specifically serve the premier hockey market. We're committed to continuing that that focus for the next 10 years."
FASTHockey 360° will launch well ahead of the 2014/2015 hockey season and the team has already begun working with existing partners to introduce them to this revolutionary platform. Leagues interested in this new opportunity should contact their account manager or visit support.fasthockey.com to request more information.
About Sport Ngin
Formerly TST Media, Sport Ngin is the leading provider of web software and mobile applications for youth, amateur, and professional sports. Powering more than 400,000 sports teams, leagues, clubs, and associations, Sport Ngin features a complete suite of easy-to-use tools that help sports organizations manage, connect, and communicate with a diverse range of stakeholders, including athletes, parents, administrators, coaches, referees, scouts, volunteers, fans, journalists, and sponsors. Founded in 2008, Sport Ngin is based in Minneapolis, Minn. For more information, please visit http://www.sportngin.com; like the company on Facebook at Facebook.com/SportNgin; or follow Sport Ngin on Twitter at @sportngin.
About FASTHockey
Since its founding in 2005, FASTHockey.com has served the premier hockey marketplace with live streaming, on-demand viewing, editing, syndication, and other digital media services. With partners in the United States, Canada, and Europe,FASTHockey.com has become the exclusive destination for live streaming content of amateur hockey and delivers tens of thousands of games annually. Now available on computers, tablets, mobile devices, Roku, and Google TV, FASTHockey.com's distribution is unrivaled in the marketplace today.